When preparing for Logan to start solids, we bought a Kalorik baby food maker because I wanted to make my own food for her. The first week and a half I ended up using store bought food because of it's much needed "soupiness". I couldn't really obtain that texture she needed, even with pouring the residual steam water into the puree's. I have been gradually thickening her cereal in the mornings and she's doing really well with it! I figure this is the point to start making her food now using the Kalorik. I really like it because it steams and purees the food in one machine. What I'm not quite sure of is if it's worth the time and the money. It's supposed to save you money, but after spending sixty dollars on produce I'm not sure it will save me anything. It also took several hours to make, which really isn't ideal. I would much rather play with Logan and do other chores around the house than spend the time making her food. I will try this one batch so it doesn't go to waste, but I'm not sure I'll continue to do it.
Does anyone else make their own baby food? Feel free to leave comments below with you thoughts!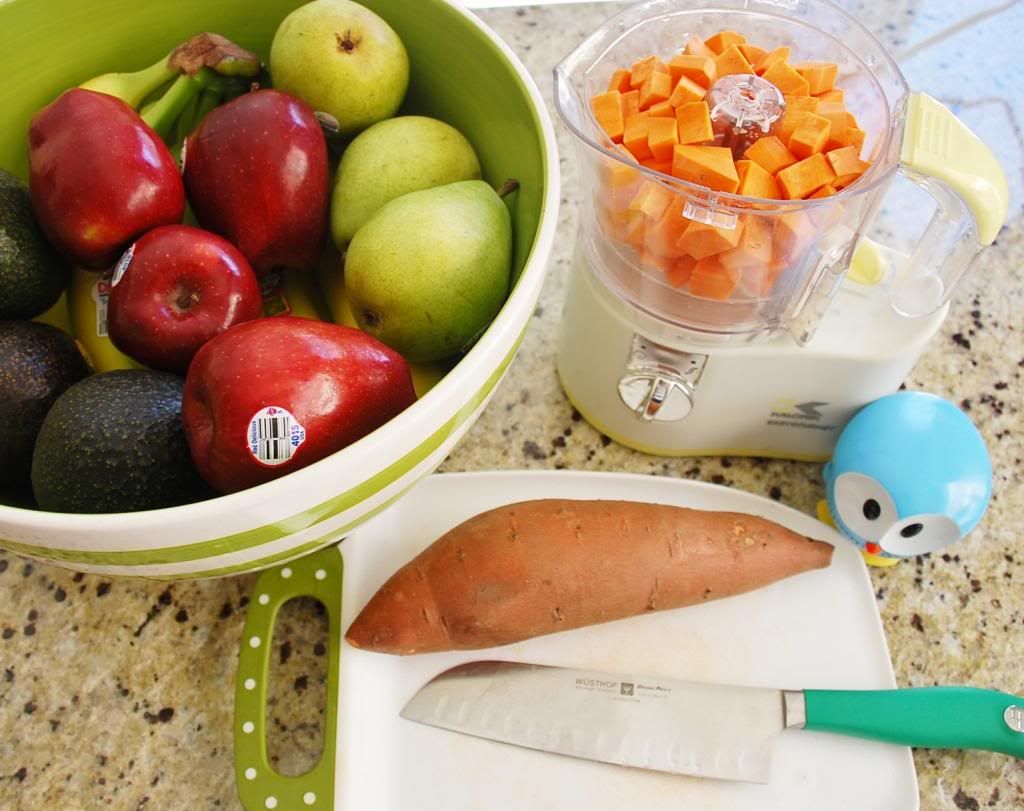 *update* after nearly losing my mind with all of the assemble, cook, disassemble, reassemble, puree, wash, repeat a million times.. I am DONE! Rory and I ran the numbers and making your own food is far more expensive than what we had been purchasing from Target. I sort of feel like a failure. I still feel this way about breastfeeding (my body just wouldn't make anything). I was so excited about making her food; I felt like I was going to be super mommy, I was going to make up for not breastfeeding her. Well, I guess not.