I have been working on this little space in our living room.. trying to turn it into a play area for Logan. We originally had a sleep and play with a changing table down here for diaper changing convenience, but now that she's rolling all over the place and trying to crawl, we really needed a more open space for her. This area is right behind where our sofa, chairs and television are set up. I used to have her roll around in the main living area, but she hit her head a few times on the fireplace and I realized I needed to move her. The new play space is much bigger.. lots of ground for her to cover. I had all of her toys haphazardly thrown into a soft basket originally, but it looked messy and I always had to dump everything out to find one thing. I saw that Urban Outfitters was selling "vintage" crates with wheels.. I thought "I could make that". So I did!
I bought two crates from Michael's for about twenty five dollars. I didn't want to go with a real vintage crate (like the ones in her nursery) because those are usually quite splintery. Next, I pulled out our dark walnut stain and a hand sander. There were a few splinters near the wood staples that needed to be sanded off.
| | |
| --- | --- |
| | |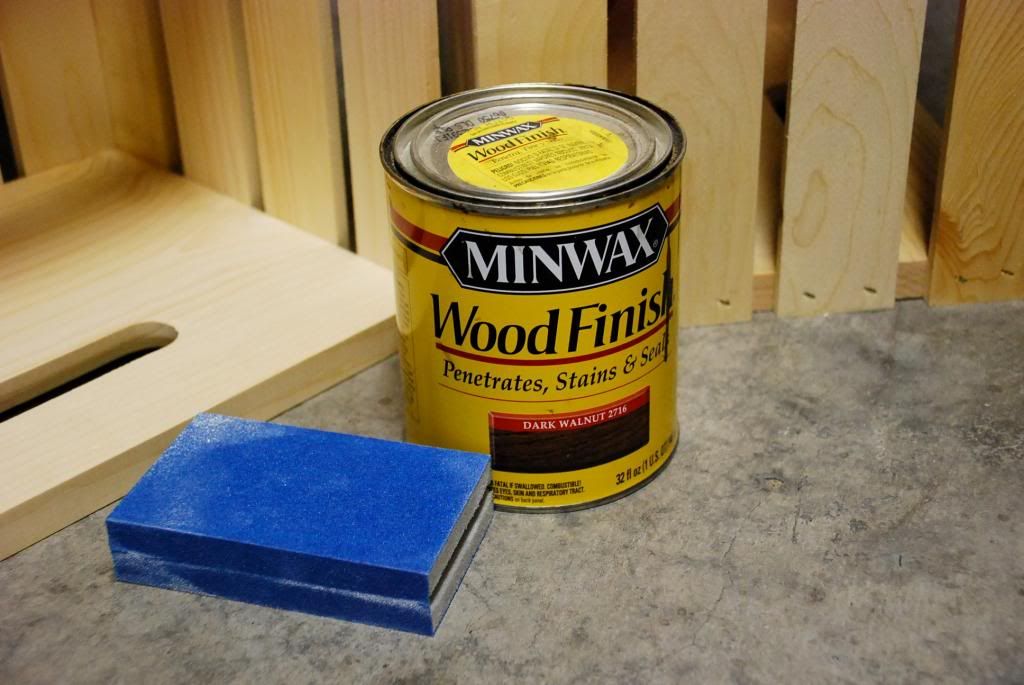 After I let it dry overnight, Rory (the screw driver extraordinaire) attached four small casters on each crate. Instead of putting screws in all four holes of the caster, we chose to only put three. I was worried that the one screw not on the edge would poke through the bottom of the crate, causing potential baby finger and toy damage. We did get short screws, but you know, mom anxiety. The eight casters and two small packs of wood screws cost us seventeen dollars at Lowe's.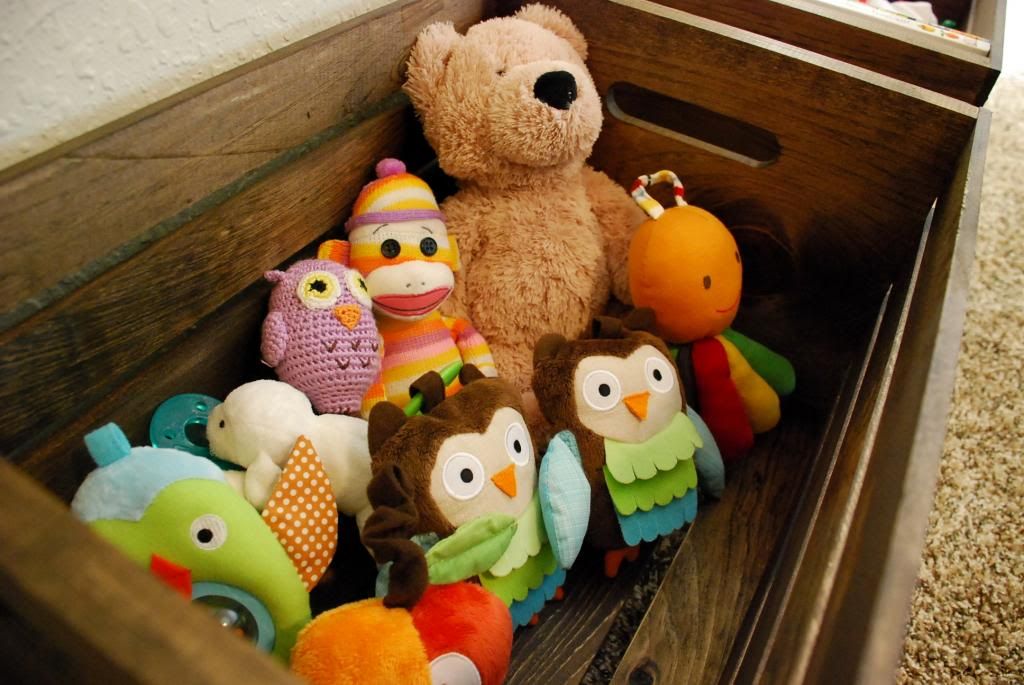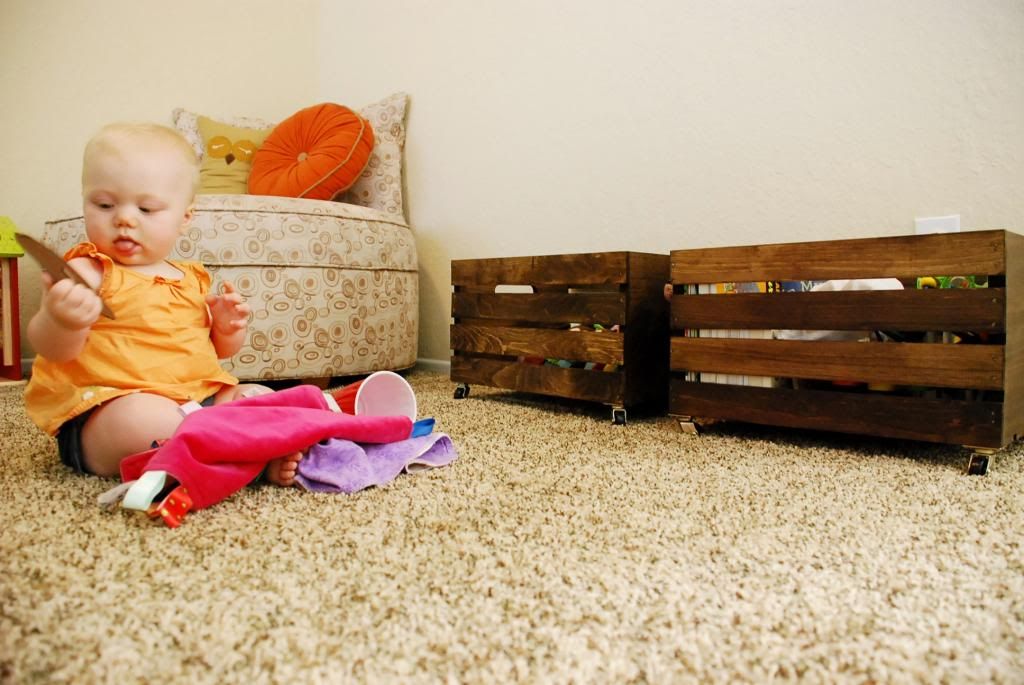 Her little play area is coming along quite nicely. I am still searching the depths of the interwebs for play area (in the living room) inspiration. I don't want it to scream BABY AREA!! I want it to be a baby friendly extension of our adult living room. We'll just have to keep our eyes and minds open when we visit the thrift shops.

Do you have any ideas or links to pretty play spaces? I'd love to see!!

xo
-Ali