This past weekend we went up to Santa Barbara for a little and much needed getaway. Santa Barbara is less than an hour (on a good day) North of us so it's just far enough to feel like we're on vacation but not too far if we needed to go home for some reason. I didn't want to travel too far with a seven month old. She was such a good little traveler. I had this whole vision that we would keep to her schedule and just do activities around her nap times.. yeah right! She napped randomly in the stroller and ergo carrier. She pretty much just stuck to her eating schedule, which I was prepared for. Go me!
Day one was Saturday. We drove straight to the zoo because our check in time at the hotel wasn't until 2pm. She really didn't pay too much attention to the animals.. I don't really know what I was expecting.. but she sure did have fun being out and about! All the people watching made her day.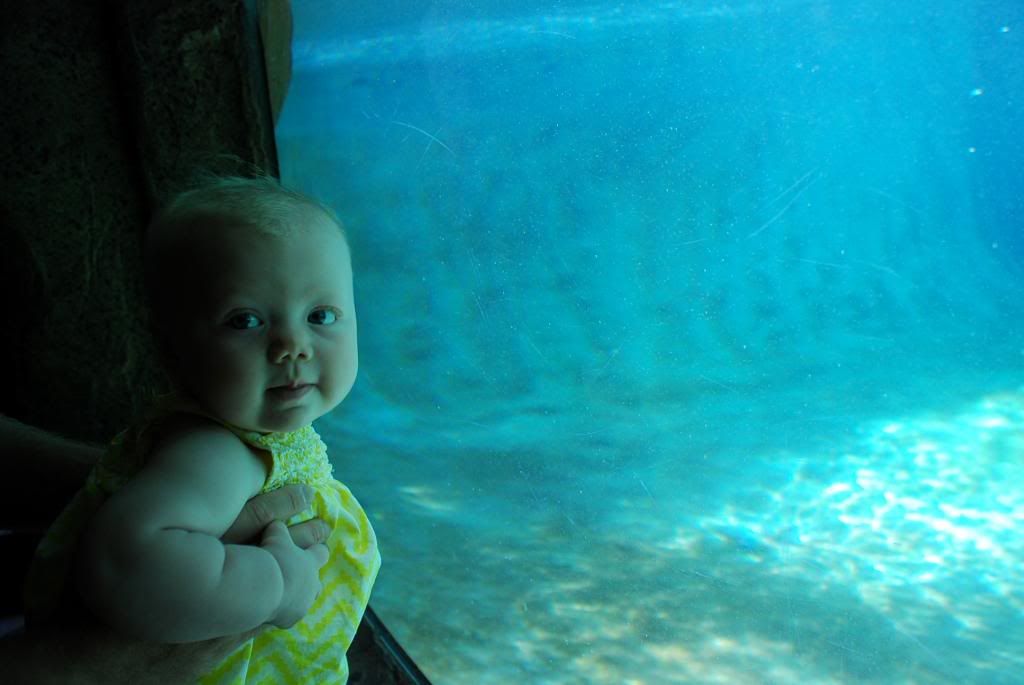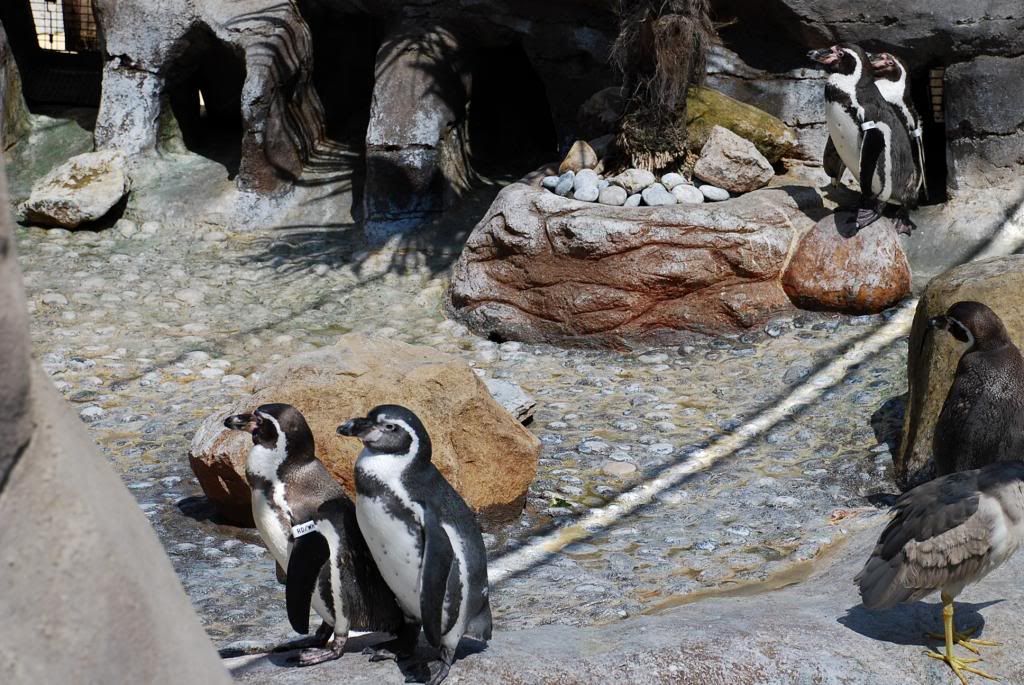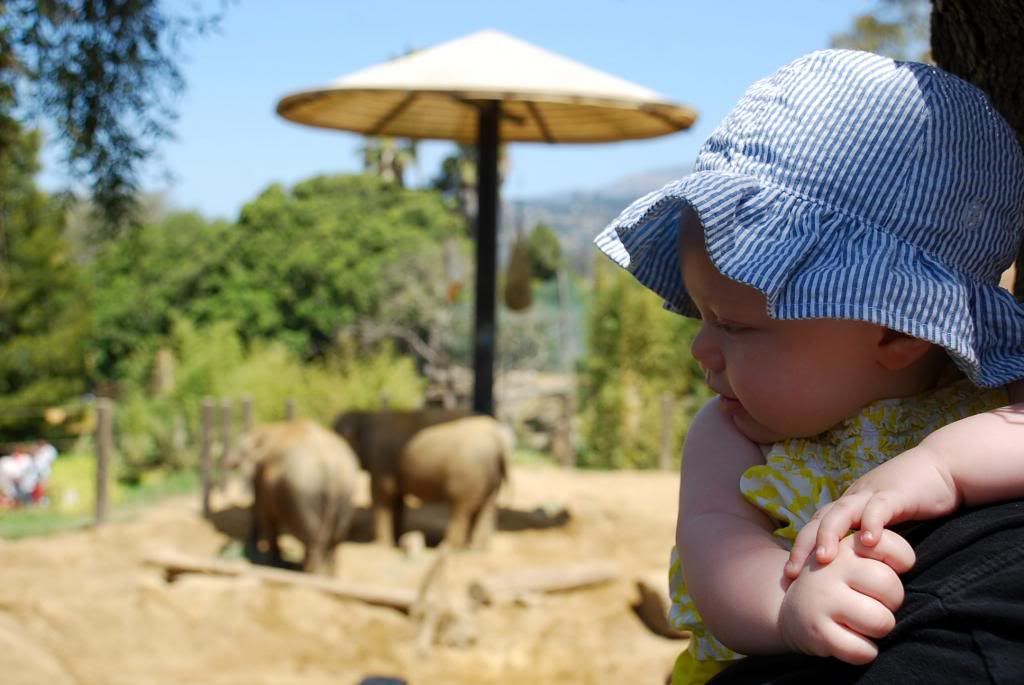 | | |
| --- | --- |
| | |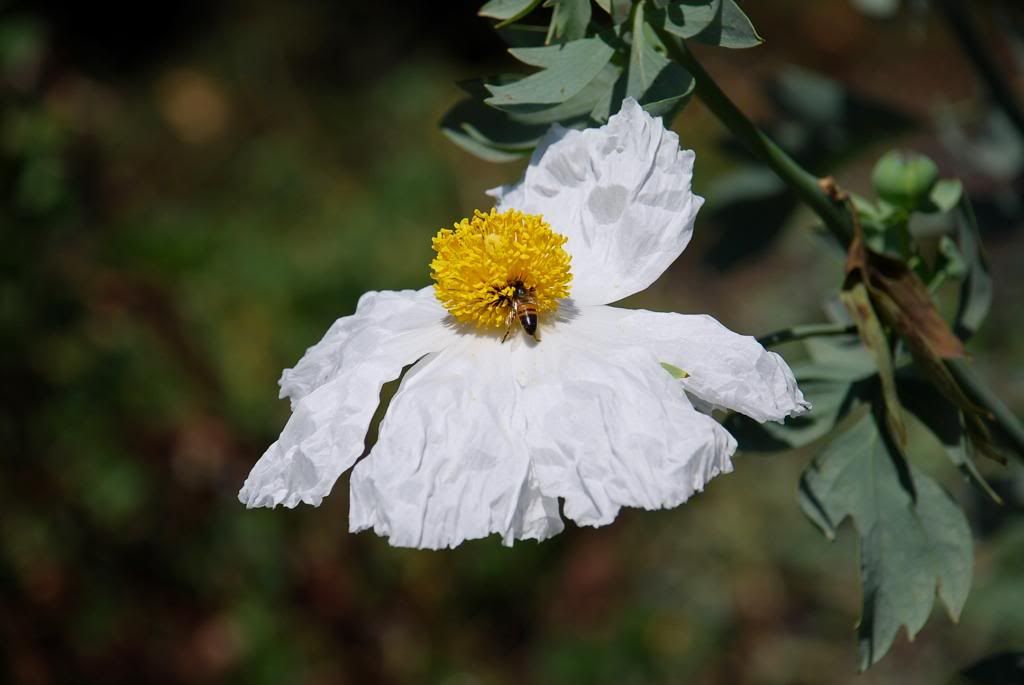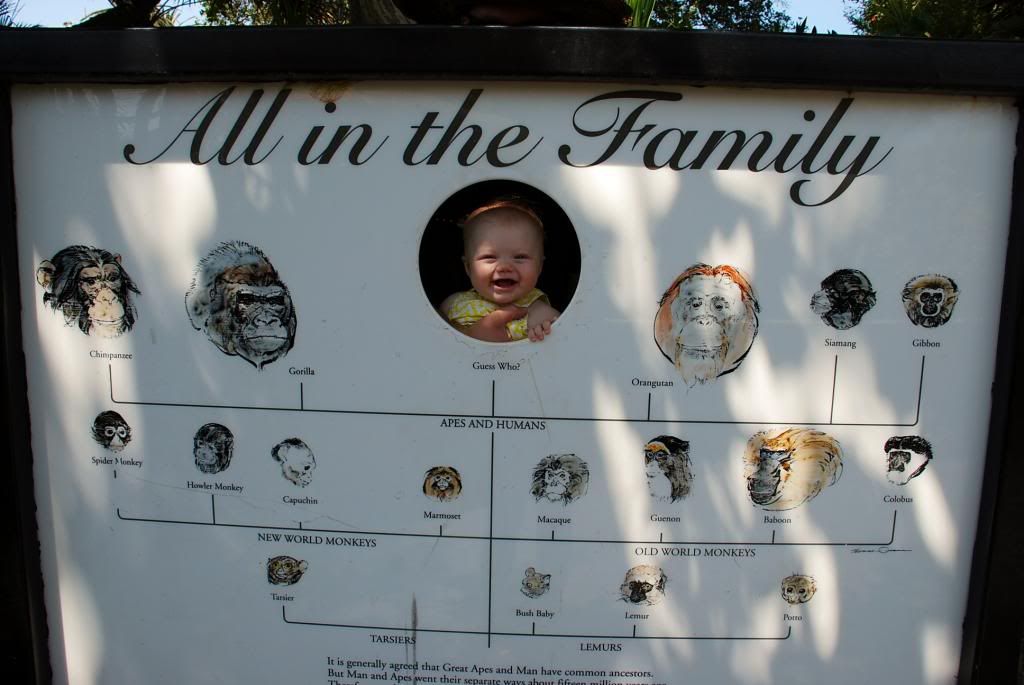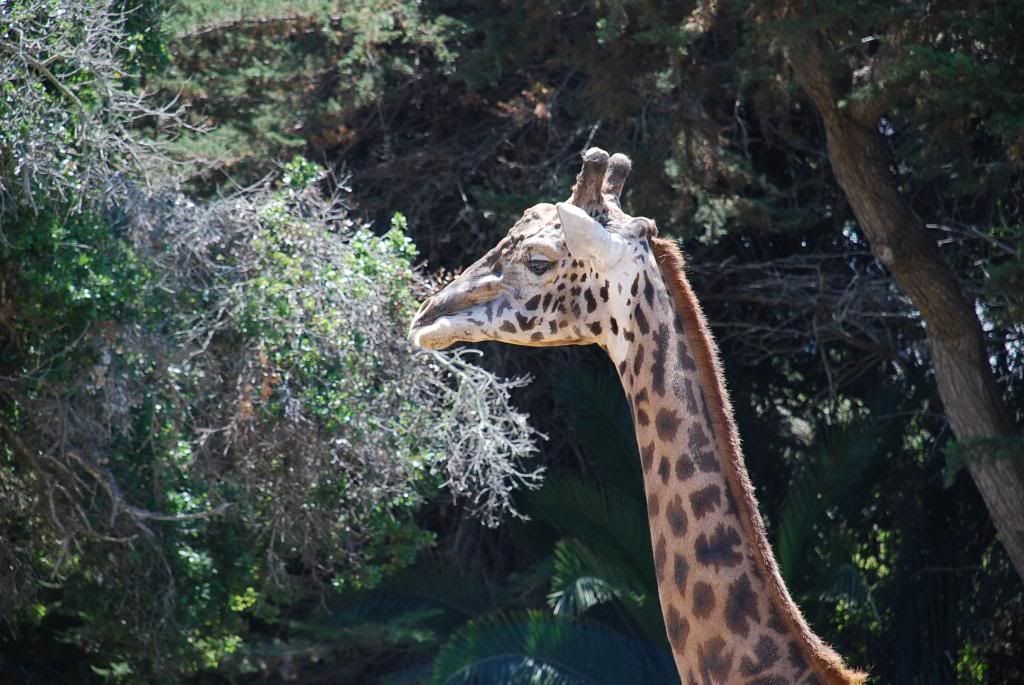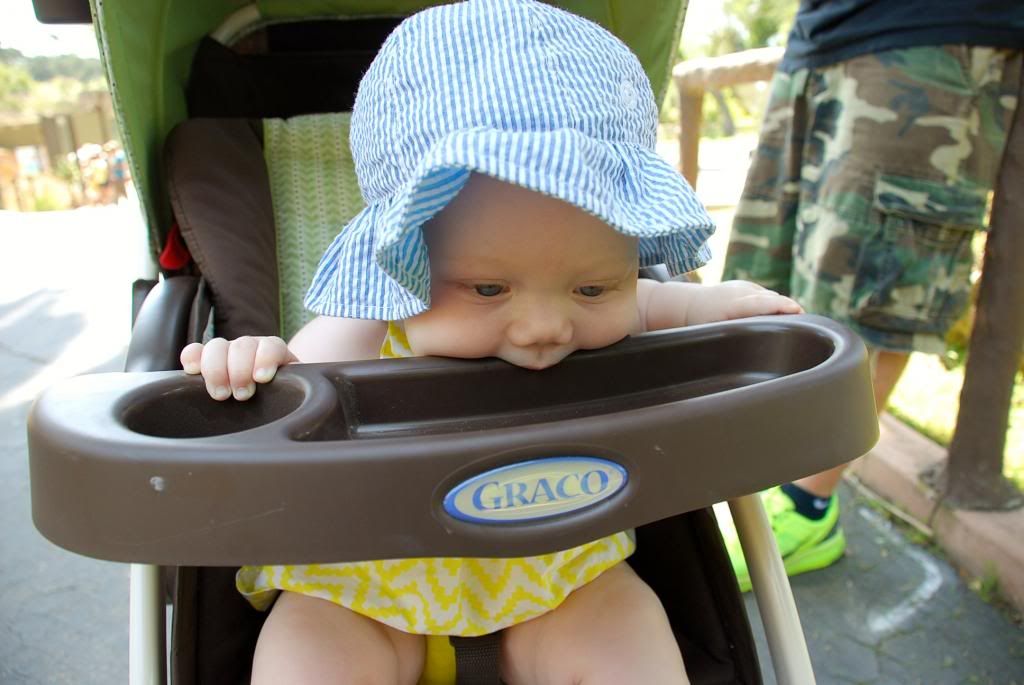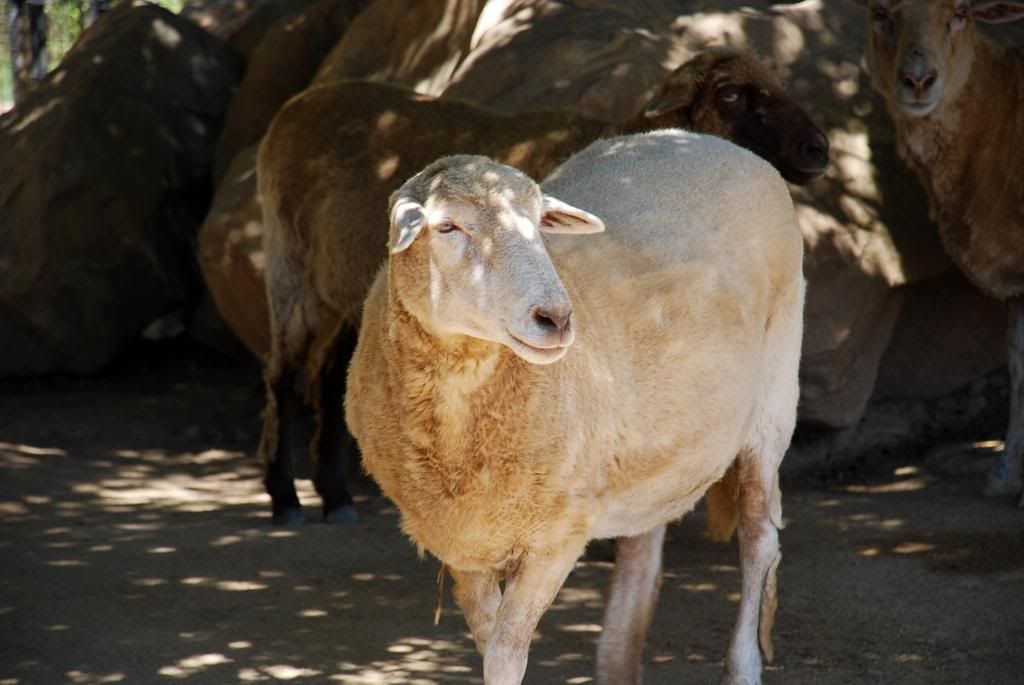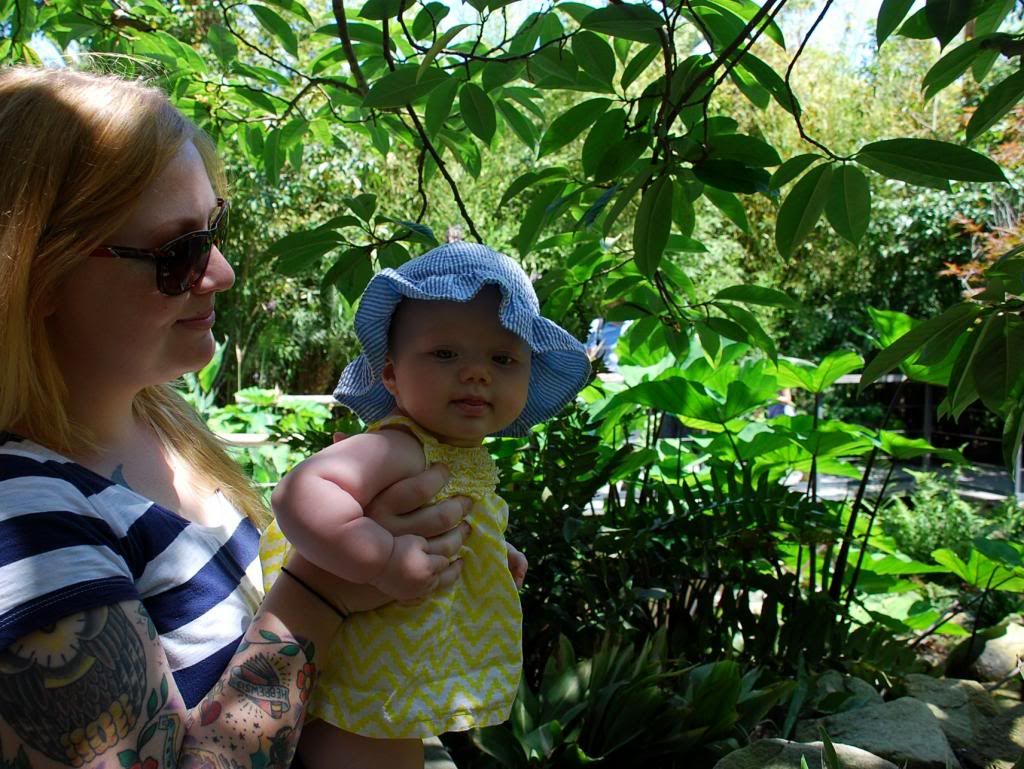 My favorite part of the afternoon was watching Rory and Logan feed the giraffe. She doesn't seem too amused does she?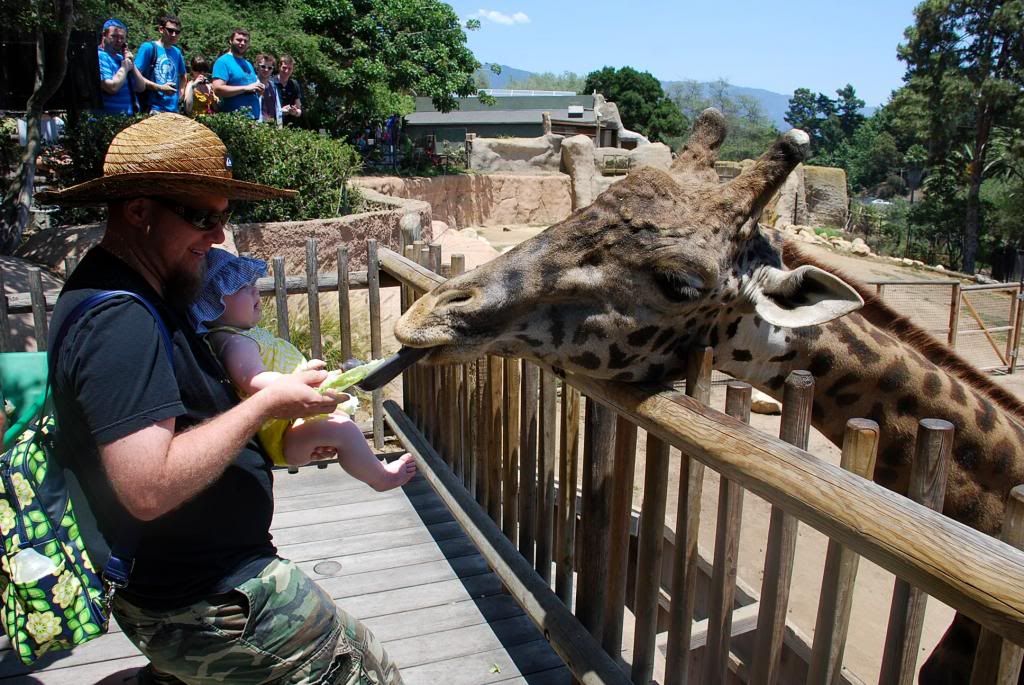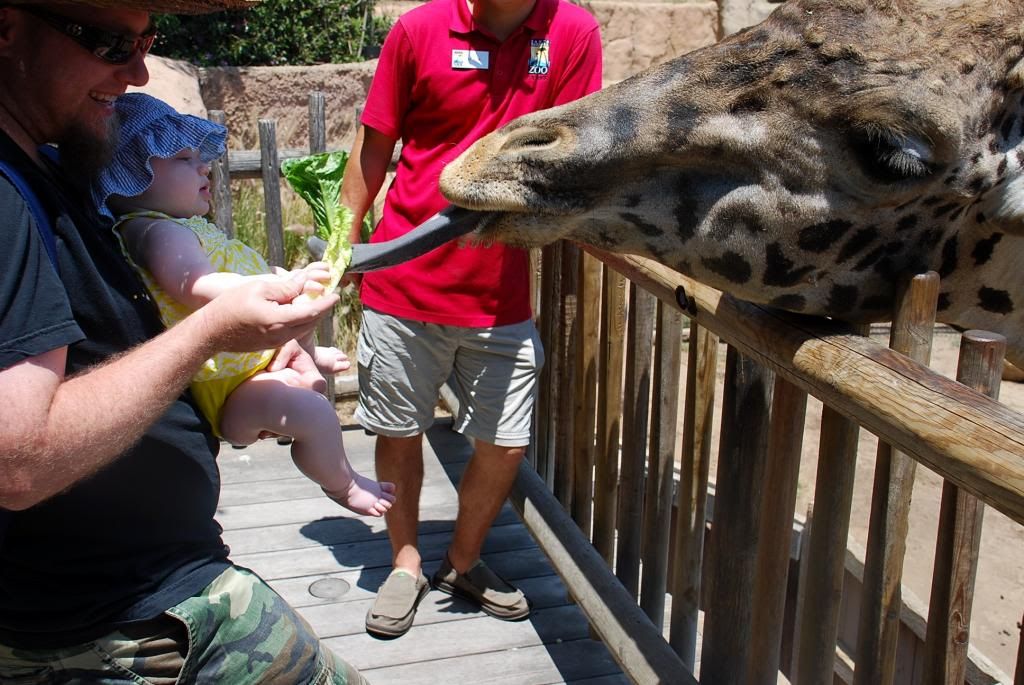 Darn that photo bombing zoo worker!!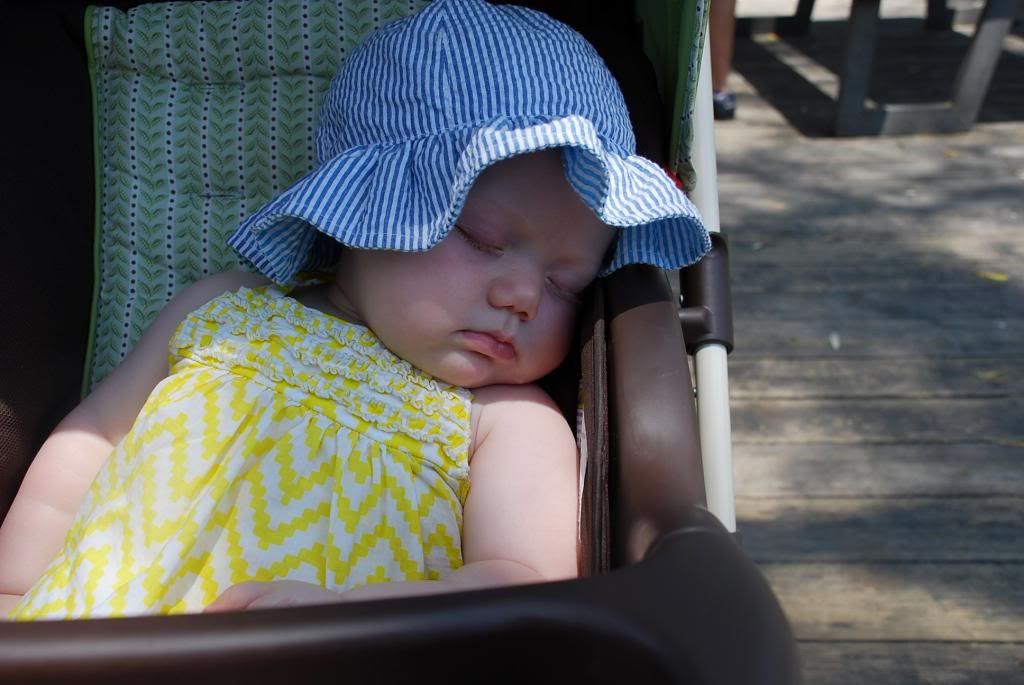 It was a good day. I love the zoo! I wish I could go every weekend. The weather was a dream, though it did get warmer as the day went on. We managed to make it to every animal exhibit which I was pretty happy about. Rory hadn't been to this zoo since he was a kid and I sort of felt an obligation to see everything since we aren't there all of the time. Logan was amazing (can I say that enough?), she was so easy, happy, napped off and on with no complaints, ate in her stroller like a champ, and what seven month old feeds a giraffe? Oh, mine.. because she's awesome!
Stay tuned for part two!

xo
-Ali