| | |
| --- | --- |
| | |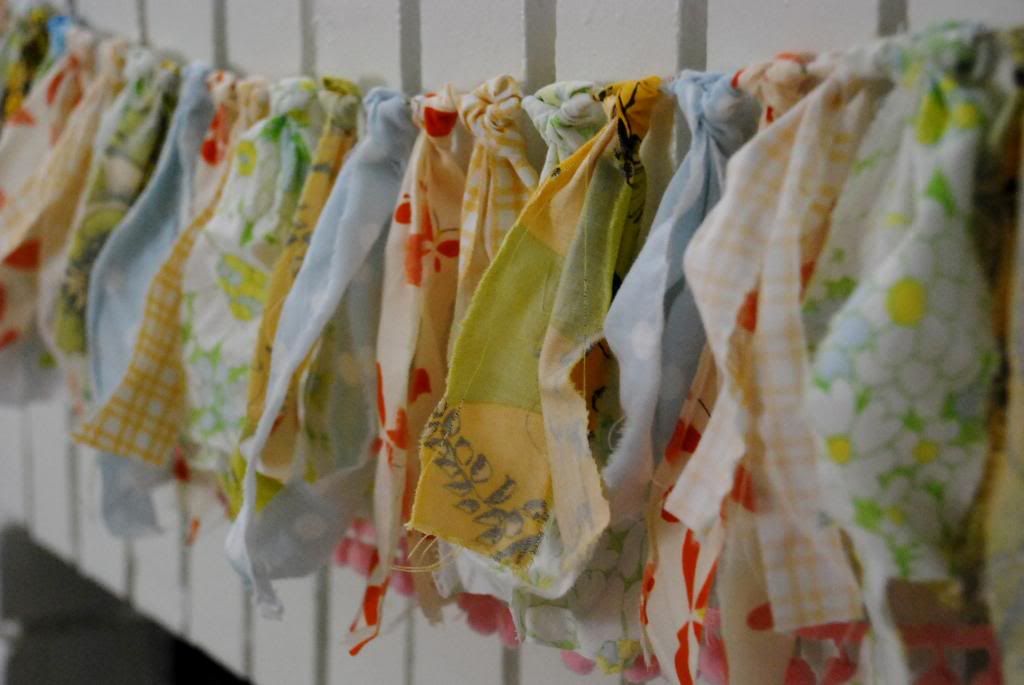 | | |
| --- | --- |
| | |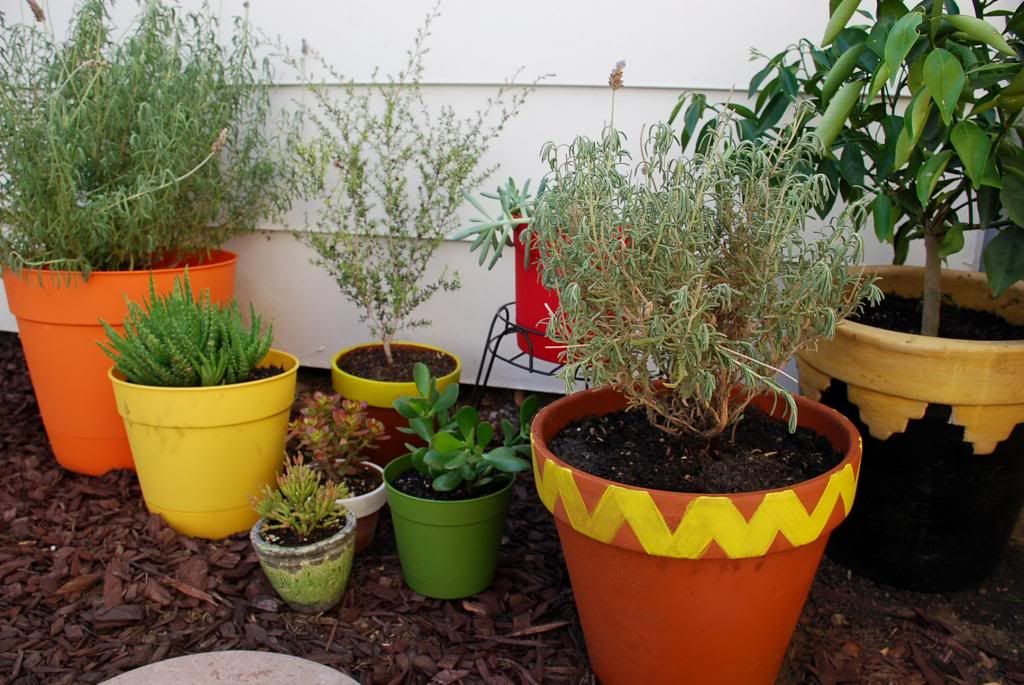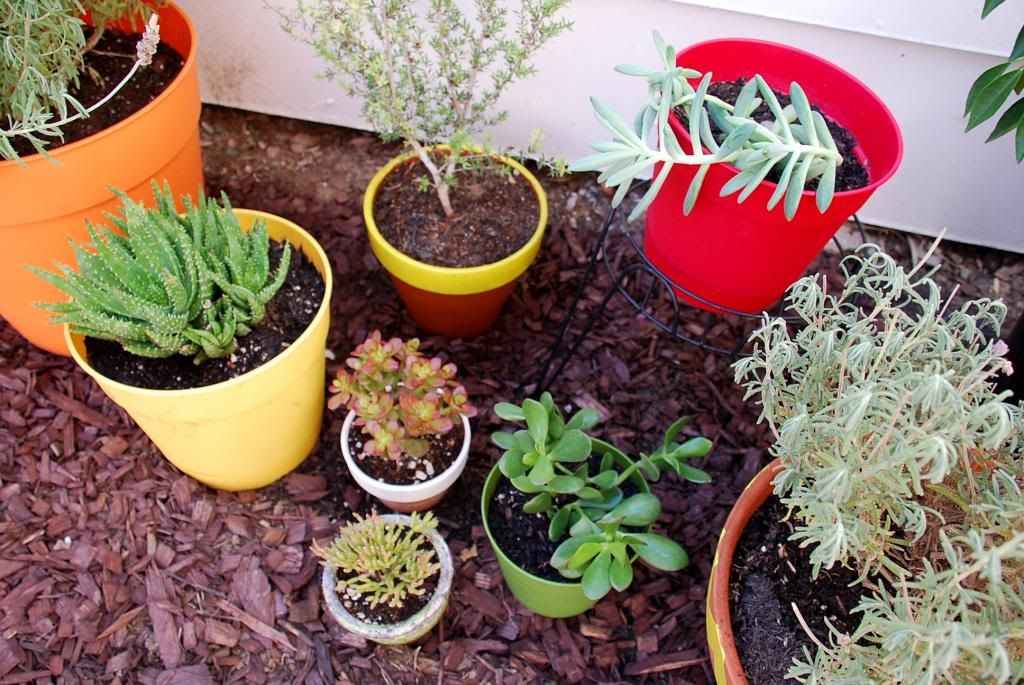 This weekend I was bitten by the reorganize, clean, redo everything bug. I started on Thursday night with a knick knack overhaul.. the garland photo is a little sneak peak of what I did (post to come). The rest of the weekend was dedicated to finding some pots so I could rip my flower bed out. My garden was not happy. You may remember from this post what it looked like before.
..
the lavender on one side did not like the soil it was in or the amount of sun it was getting. I also had the thought that it would be better to do container gardening because we are renters. I don't want to spend a lot of money on plants and have to leave them here when we have to move.. whenever that may be. I'm hoping that everything thrives in it's new soil and in it's new sunshiney spot. My dwarf orange tree is a bit shocked from the move, but I think if I baby it it will be ok. I also painted some bright details on the terra cotta pots.. I really love how it all turned out. Now just to convince my husband to let me buy some pink flamingos.

I hope you had a great weekend!

xo
-Ali