As some of you may remember from this post, Rory and I have been battling with our yard since day one. Dead cat bodies, rocks, fungus, bugs, sod, dead sod, planting flowers, ripping out flowers... the list can go on and on. Well, we have finally completed our backyard project. We've put a lot into this rental and I am hoping this "landscape" works out for the rest of the time that we are here.

We decided to not put anything green in the possessed dirt patch, so our options were wood chips and pebbles. We had already had enough of the pebbles from the previous owner so we went with round stepping stones and wood chips. Those were the most cost effective options as well. As I mentioned, this is a rental and we've already put a lot of money and effort into making it livable and we didn't want to shell out much more. What we really wanted was artificial turf. That stuff is awesome! It's not your grandma's AstroTurf.. it is so soft and realistic, but at $4 a square foot, it was way out of our price range.
We started off by laying the stepping stones out the way we thought looked best. We ended up having to buy three different kinds because everywhere we went didn't have enough. Oh well. At least they are all round!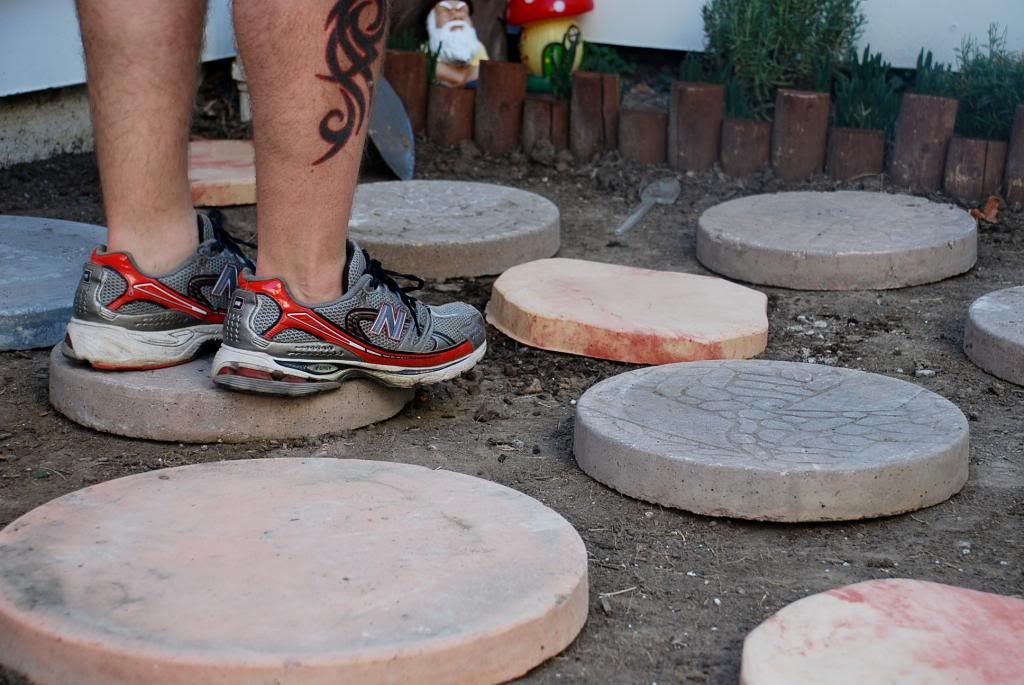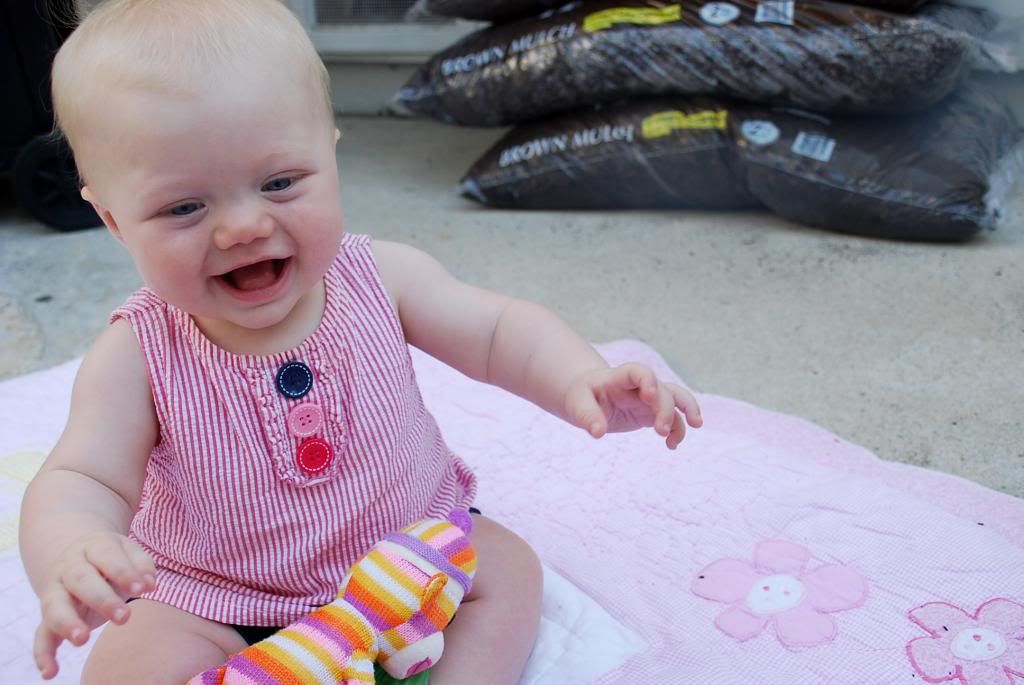 After Rory stomped all over each one to make sure they were level (as level as they could be), we put wood chips in the remaining open spaces.And here is the finished product! Not too bad.
Do you see how my lavender on the right is a monster and the one on the left is puny and sad? What's the deal?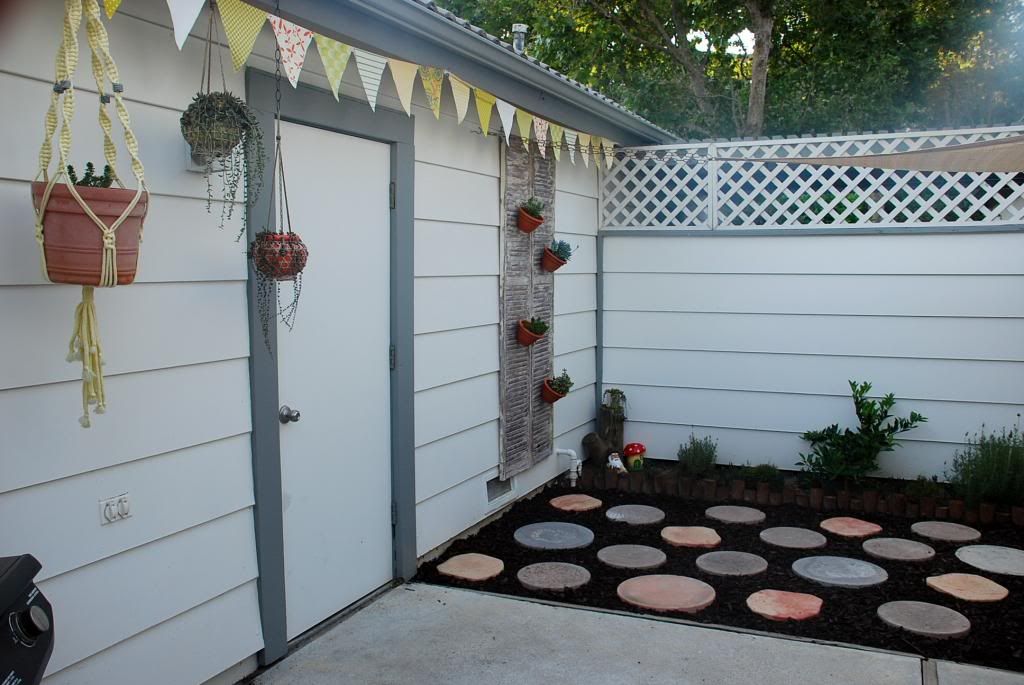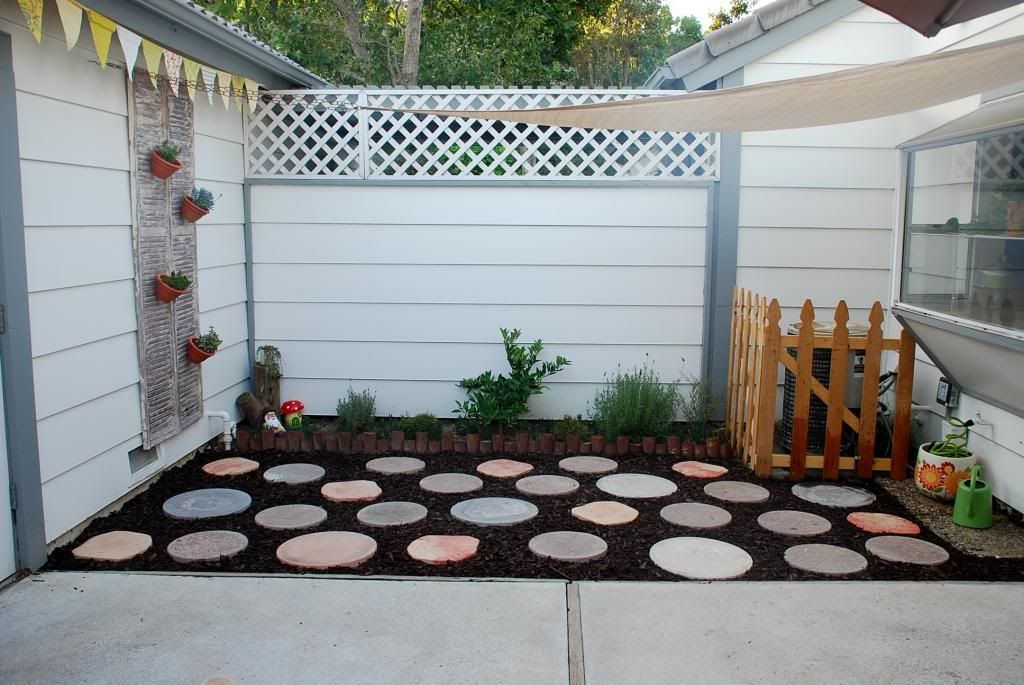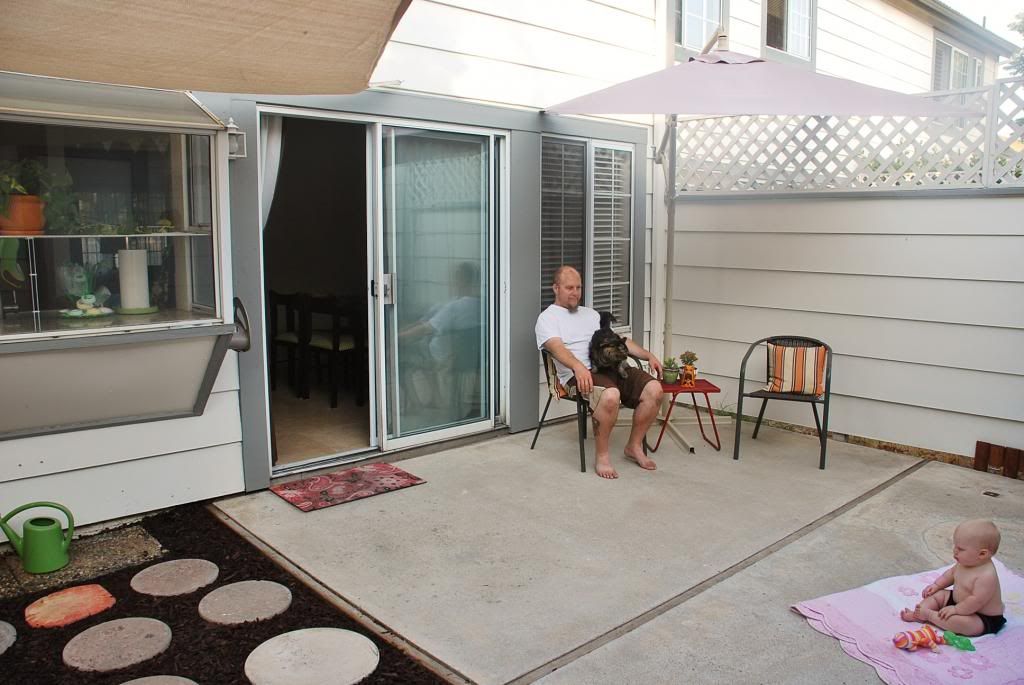 I look forward to enjoying our little backyard space this summer. Hopefully we'll have that potluck we keep telling everyone we are going to have.

xo
-Ali