Our rental is a two master bedroom home. The bigger room (ours) has the smaller bathroom and the smaller room (nursery) has the larger bathroom with a floor to ceiling cabinet for storage.. as well as underneath the sink cabinets. Since we are utilizing the bigger bathroom for the "cat room", and chose the bigger bedroom for ourselves, we got stuck with not so great storage in our bathroom. Our bathroom is also the one with the tub so we have Logan's things in there along with ours. My one drawer was getting pretty cluttered.. and how well can you really organize a super narrow drawer?
I found this suitcase at our friends garage sale. It belonged to her grandfather and she was kind enough to let me have it so I could finally have a medicine cabinet!
I found some fabric that I liked in my bucket o' scraps and used Mod Podge to adhere it to the back of the suitcase.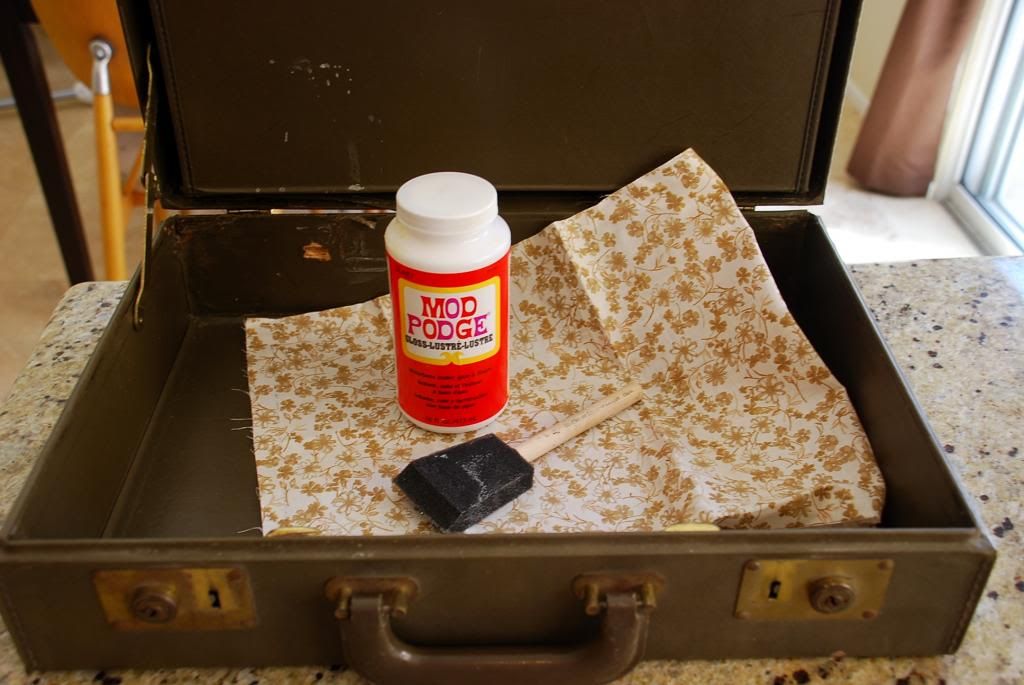 We bought a pine floor board because it is not going to warp like the fence posts we used for our Honeycomb Shelving. Rory cut the pieces to size and screwed them in.
And here it is hung and stocked all ready for use!!! So simple, right?
I am so excited about this new addition to the bathroom. It's nice to have everything where I need it and it looks pretty awesome!

This is another, more decorative storage solution I put up soon after we moved in: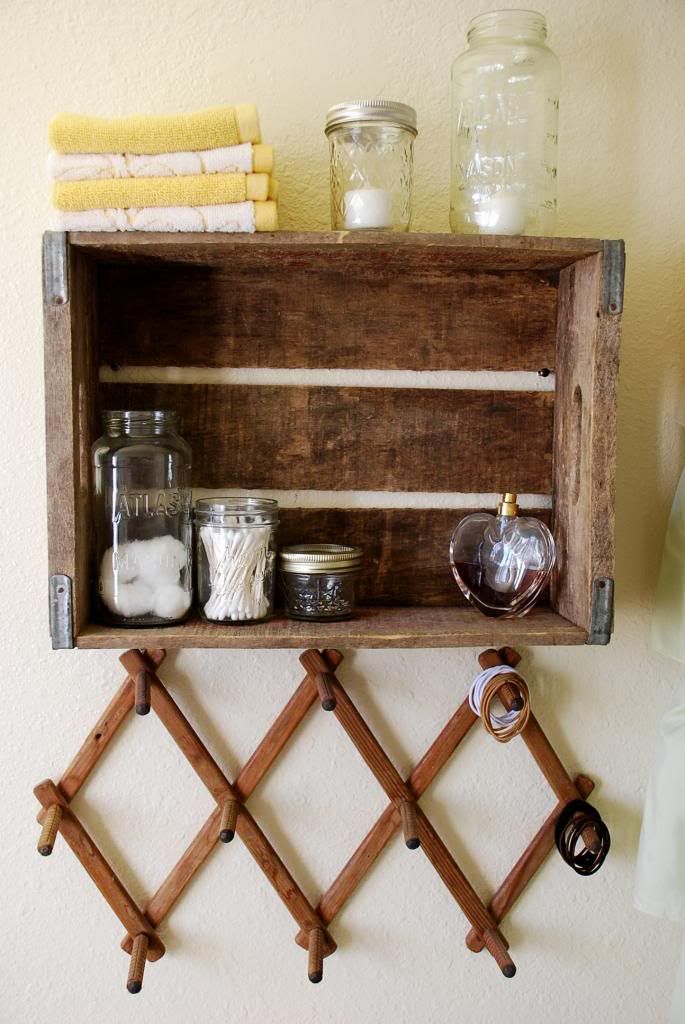 Organizing is one of my favorite pass times (seriously) and it always makes it so much more fun when it's an upcycling project!
xo
-Ali