On our anniversary, not only did Rory surprise me with Disneyland tickets and a vintage chandelier, he got us tickets to the Long Beach Aquarium as well.. best husband ever! I have never been and am in love with ocean life so I was pretty excited. Now that everyone is feeling better, we got a chance to go this past weekend and had the best day.
Logan only took a cat nap on the way down and somehow she was so happy all day long. She is the best traveler.. we are very lucky! The otters stole my heart and I realized how obsessed with sea horses I am.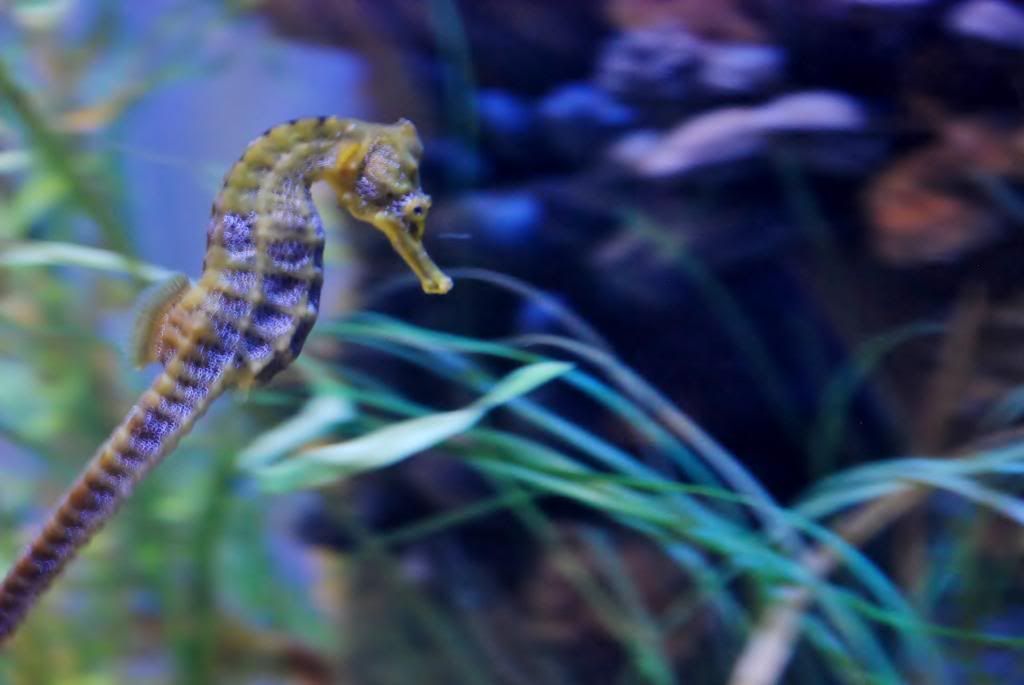 have you heard of a leafy sea dragon? How incredible is this guy?
I think Logan had the most fun watching the sea lions. They were being fed right when we got to their exhibit so she enjoyed watching them diving and swimming all around her.
They have a lot of interactive attractions. You can "pet" jellyfish and rays.. the bat rays are so amazing to watch. We are not brave enough to let Logan stick her teeny fingers in a pool of sea monsters yet, so just Rory and I got to enjoy that part; in due time she can take part in that experience!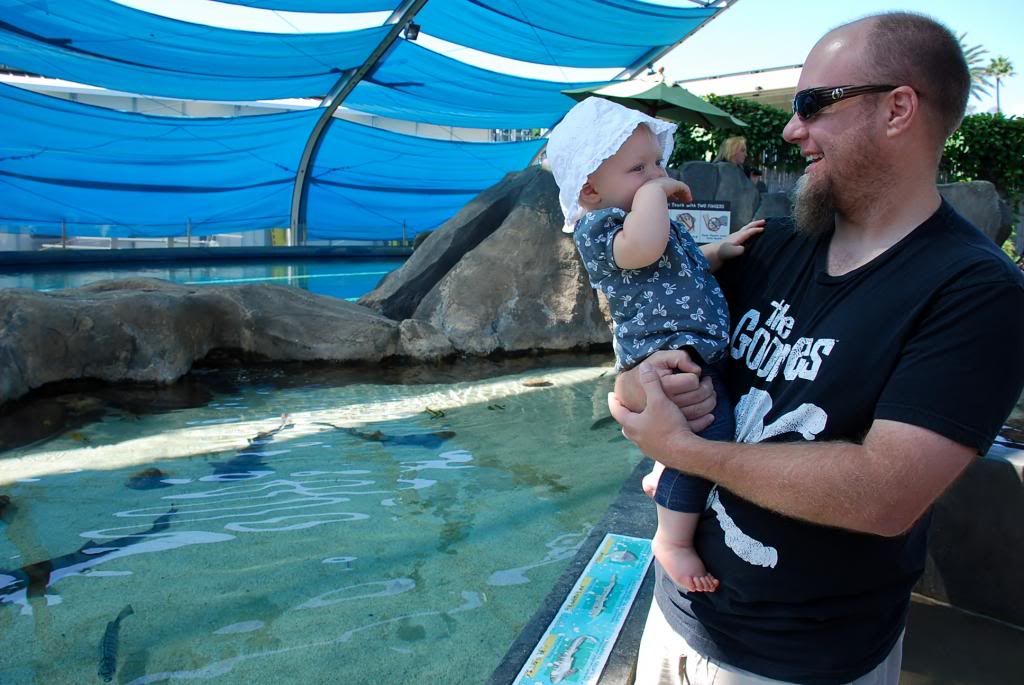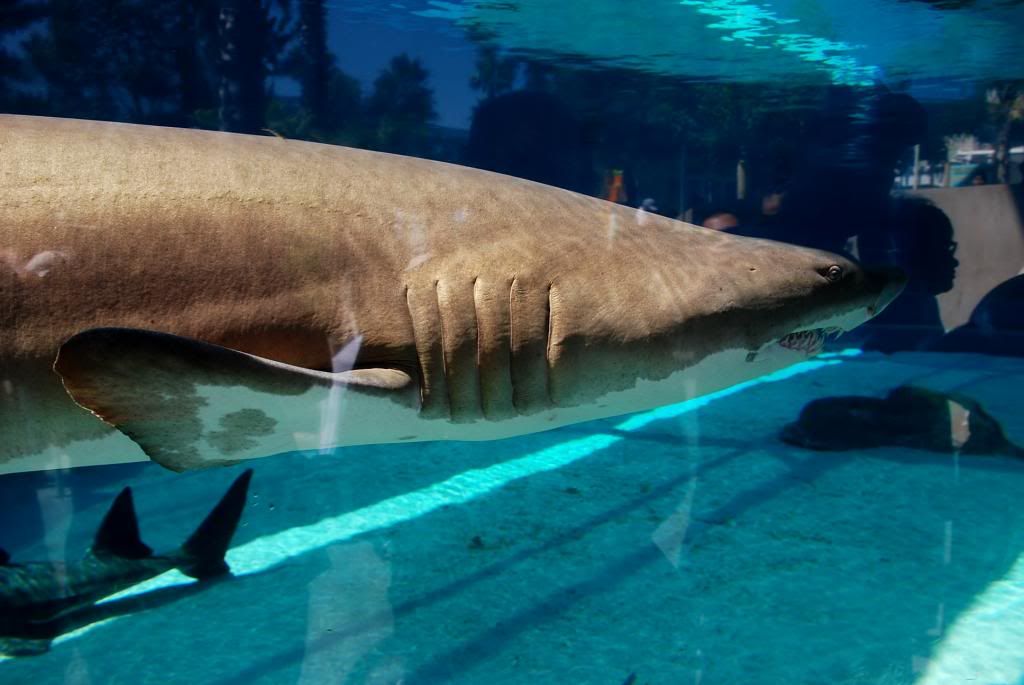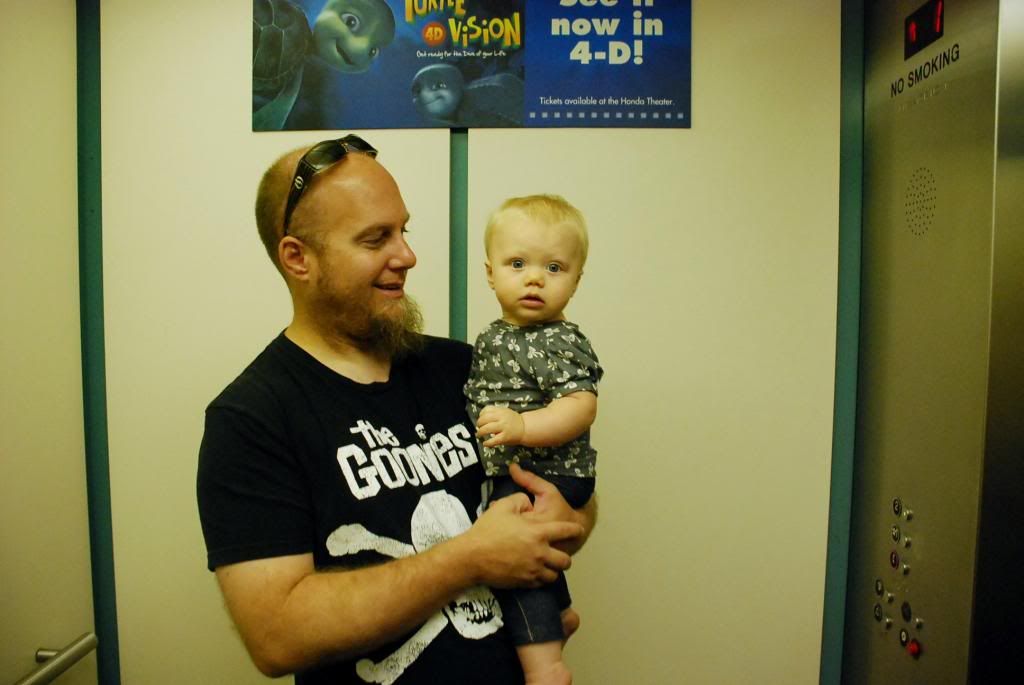 This make me laugh. She's her mama's girl; not a fan of elevators.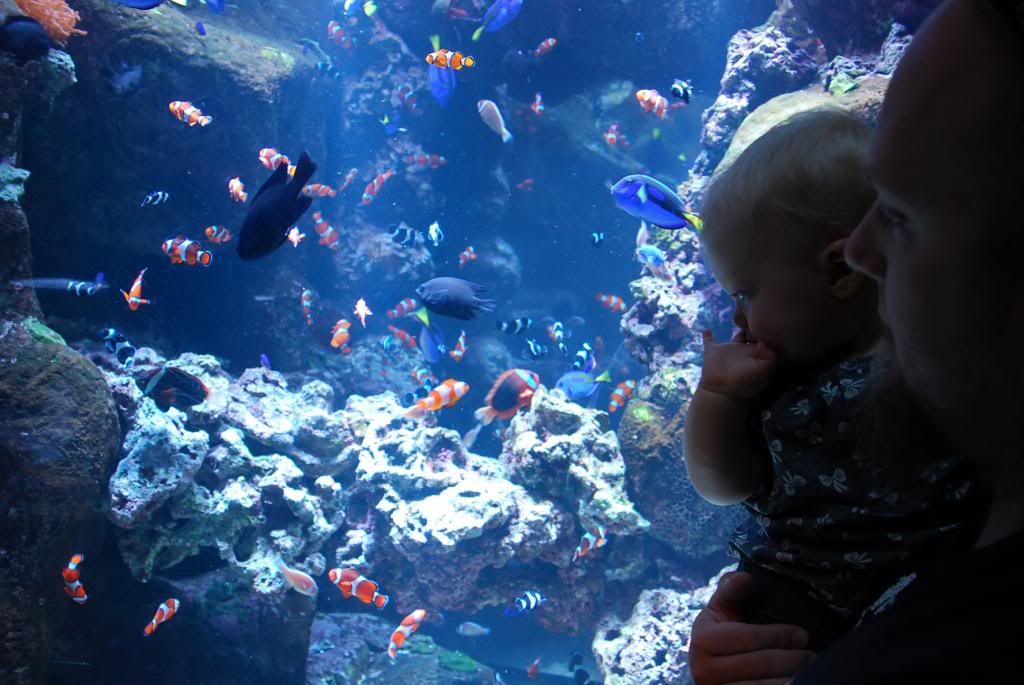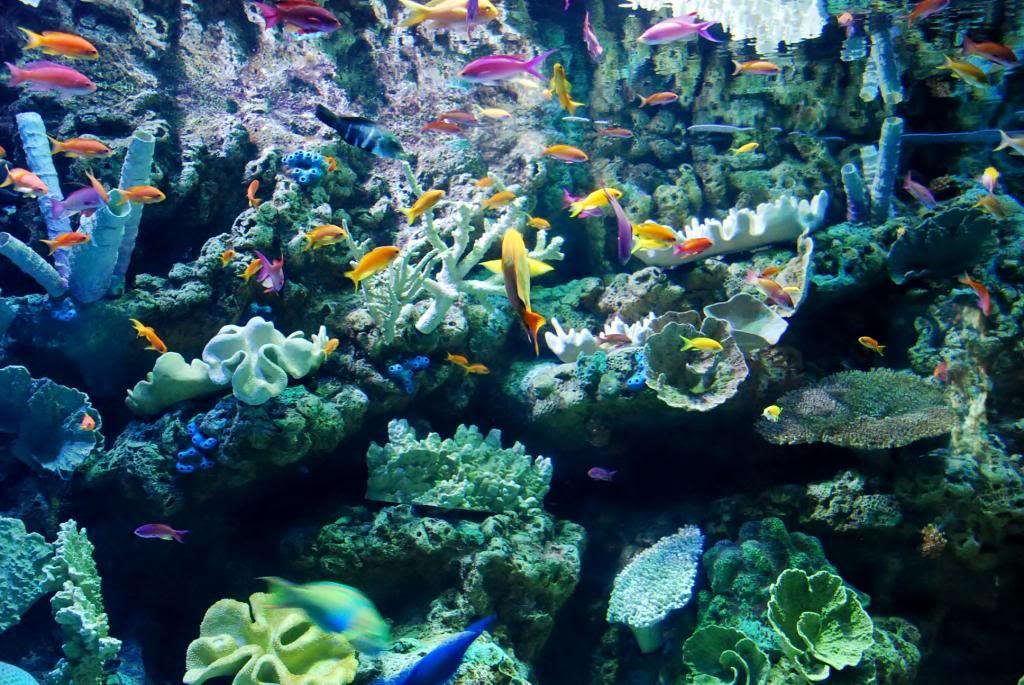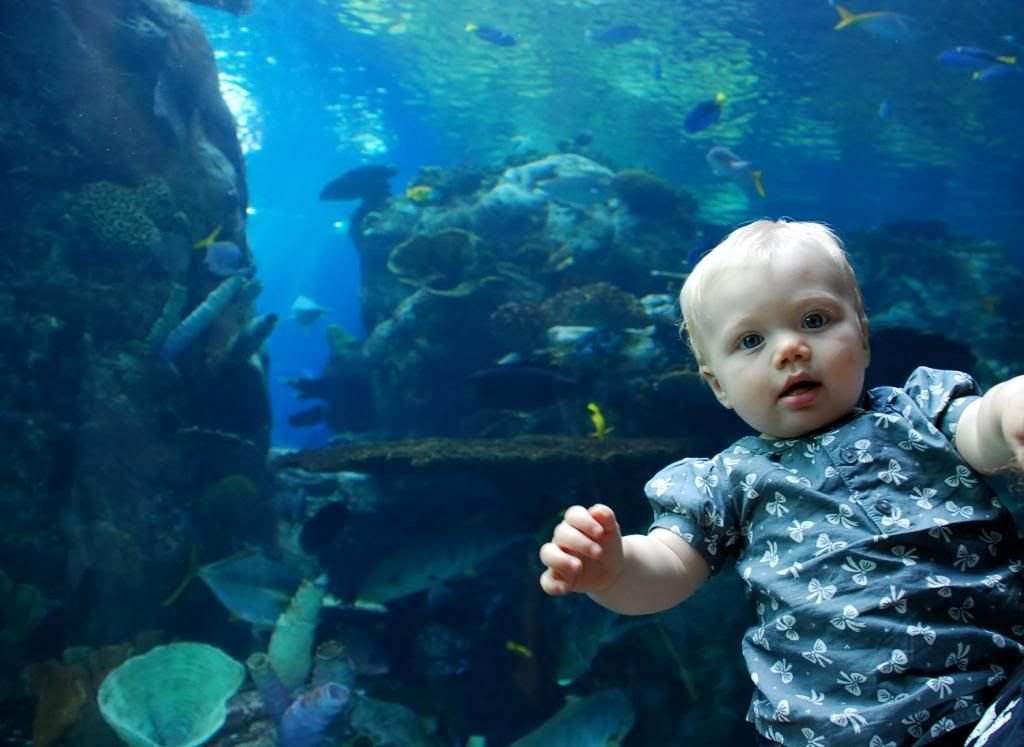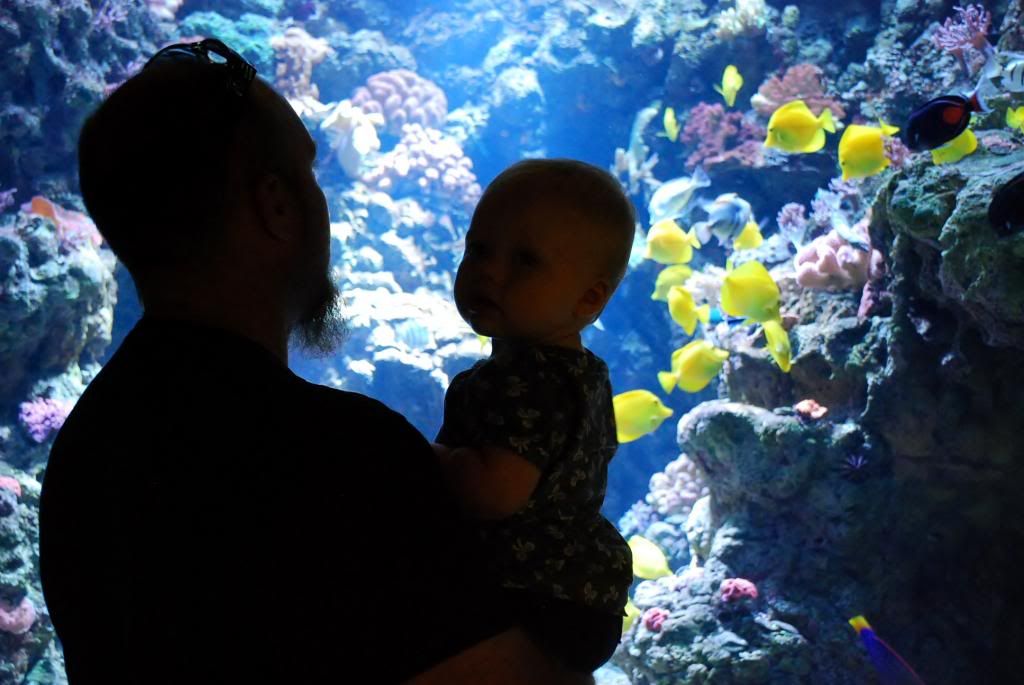 I am really excited to go back.. whenever that may be. It will be fun to watch her experience it again when she's old enough to run back and forth along the tanks and touch the slimy creatures; I'm sure that will be sooner than I realize.

xo
-Ali