This weekend we finally went to the Fall Harvest Festival at Underwood Farms as a family. I had taken Logan by myself when it first started on a weekday and had wanted to go back with Rory since. We didn't pick out any pumpkins because we decided not to carve any this year.. yes, we are lame. We're always pretty extravagant with our pumpkins and it ends up taking hours to finish our carvings so maybe we'll be less tired and take it on next year.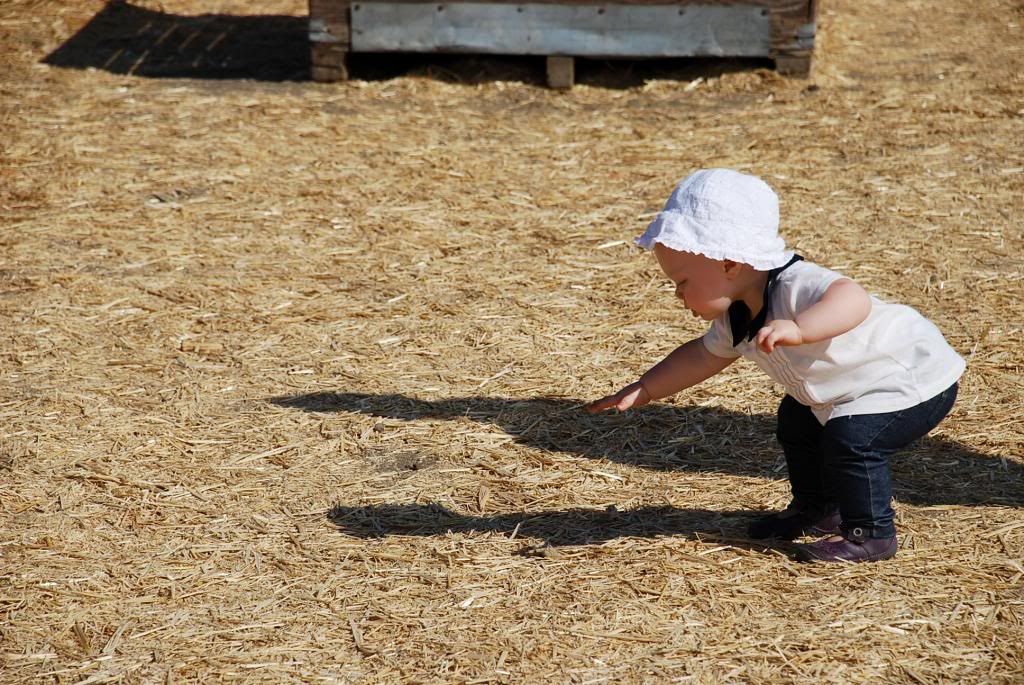 | | |
| --- | --- |
| | |
Little miss had a lot of fun walking around the pumpkin patch and picking up as much straw from the ground as she could. Now that she's walking, she's into picking up every leaf she sees.. she tries to fit as many as she can into her tiny little hands. As she was roaming around, picking up straw and clumps of dirt, I heard myself saying "be careful" "don't touch that" "Rory don't let her pick up the dirt" and I realized that I was being that mom. I don't want to be the kind of mom who doesn't let her kids get dirty or let them explore. With the kids I've taught in Pre School and the kids I've nannied, I was avid about letting them paint themselves, jump in puddles, and be messy gross dirty kids! It's so important to let kids explore and enjoy being young and carefree, so I really need to remember that while parenting my own child.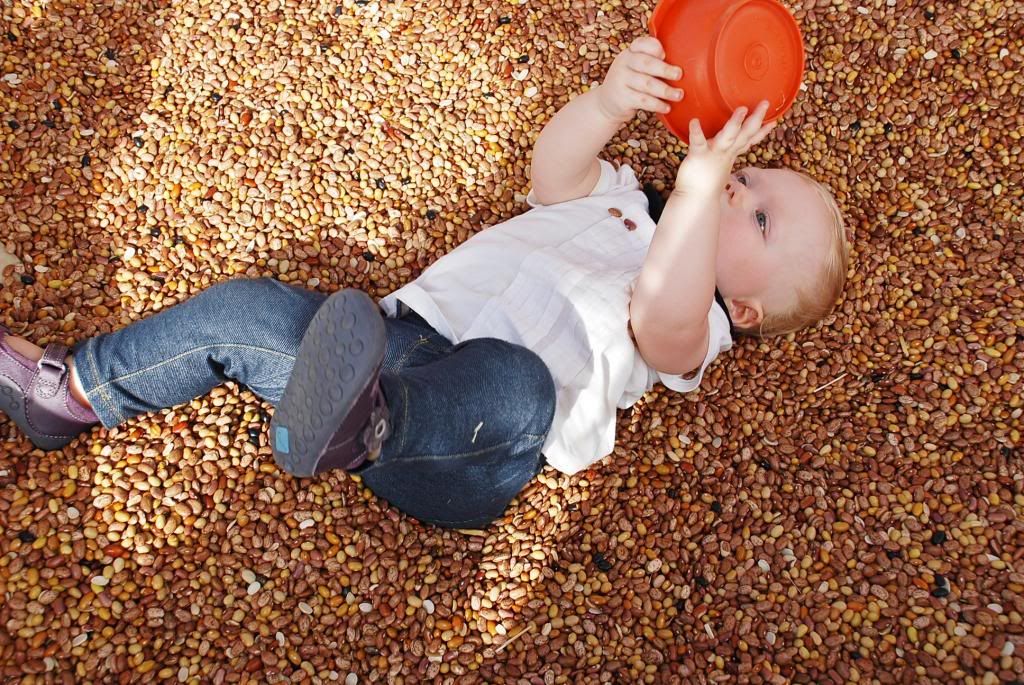 Obviously I felt really bad about inhibiting her exploration, so we spent an extra two dollars to let her play in a huge box of beans! There were a bunch of other kids in this "bean pit", throwing beans, running around in them, and one kid was even pouring them all over his head and down into his shirt. Rory and I both were a little terrified of the other kids, so we kept her in the corner. I am glad he's as terrified of other children being in Logan's bubble as I am (you can read about that here).
She had a lot of fun in there (despite being semi confined to a corner) and it made me feel like I made up my previous overbearing tendencies to her.. because she totally remembered and was holding a grudge I'm sure.

xo
-Ali