About a week before I learned I was pregnant with Logan, Rory and I had a very serious conversation about perhaps not trying for a while longer. Rory had reservations about having a baby during the holiday season because his birthday is three days before Christmas and is slightly jaded about it. The conversation ended without making a final decision because I felt like we both really needed to consider if the fact that our baby was born during the holidays really mattered. Well, a week and three pregnancy tests later, we found out Logan was arriving during the holiday season! A doctors appointment put my due date at November 28th, then another put it at December 2nd. When the reality of being pregnant came to us, we didn't care about a "holiday baby"; our thoughts were only to have a healthy one. I do think about it often though; Logan's birthday will fall on Thanksgiving some years, some people will be out of town for the holiday and may not be able to attend any parties we might plan. I have a friend whose husband shares Logan's birthday and he told me he hates Thanksgiving because of it. I suppose it's all in how you celebrate; to make sure you differentiate between occasions. She's no Christmas baby, but I want to always remember to never do a "Thanksgiving theme" or if her birthday is on the actual holiday Thursday, I want to separate the celebrations so she feels like her birthday is special and not "lumped" in with another special day.

I went back and forth about having a birthday party for her first because she wont remember it and it's expensive. I ultimately came to the decision to have a first birthday and then with each birthday to follow, I will ask her how she wants to celebrate.. party or no party. At the beginning of the month I started scouring Pinterest for some Fall party ideas. I did not want to have a party at our house because the thought gave me horrible anxiety. I am a neat freak, I don't allow shoes in the house, and when I am ready for people to leave.. I am ready for them to leave. I am a horrible hostess.. I admit it. I am just insane about everything being in it's place and clean that it's hard to have guests. Even when Rory and I were just roommates in our party house.. I followed people to clean up after them and when I wanted to go to bed, I wanted them to leave. So.. don't ask to crash at my house ever.. haha! Anyway, we fell in love with a local park that is rustic and gorgeous and looks like you'd be having a picnic on a hiking trail and decided to go with a "Fall picnic party". I made the invitations, printed them and sent them out and crossed my fingers and prayed for good weather. The weather was pretty gorgeous the week before the party so I was feeling good about everything; I made decorations out of things I already had in my craft closet, I placed food orders and planned my baking. Thursday morning it had rained a bit, but was beautiful the rest of the day. Friday is when the anxiety started, Friday is when the wind came roaring in. The wind that we get here I feel can give Chicago a run for it's money. It's gusty.. it's knock you on your ass gusty, toppled trees gusty, Sharknado gusty (ok, maybe not that bad); it was definitely strong enough to be toying with the idea of canceling your daughters birthday party kind of strong. I layed awake all Friday night, listening to the wind, checking the weather, and when I got up at 6am Saturday morning, I started setting up my house for a party.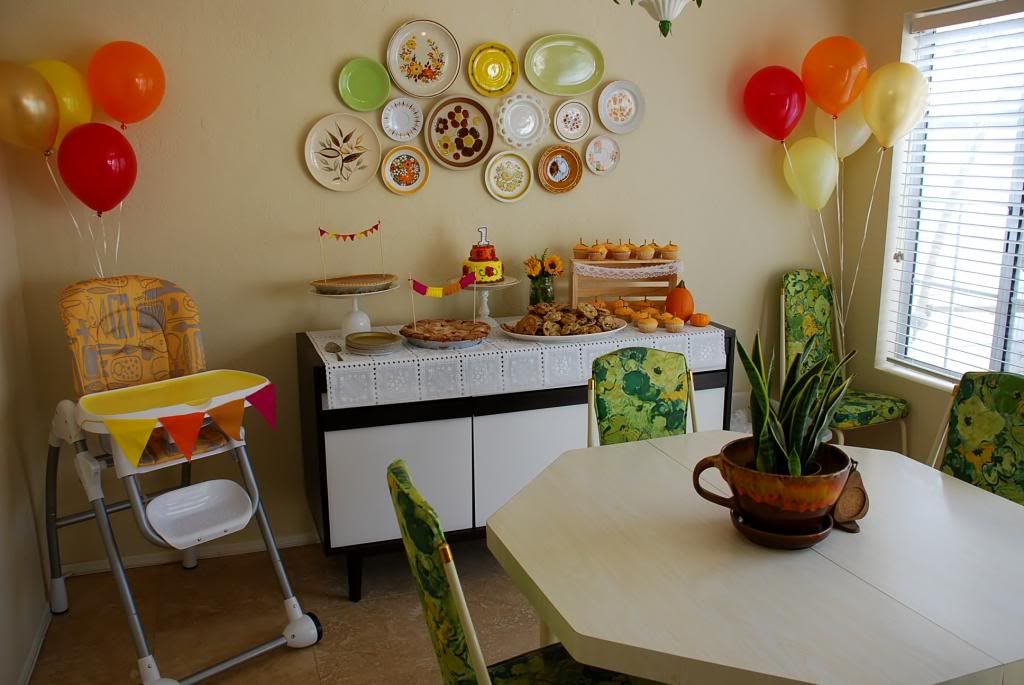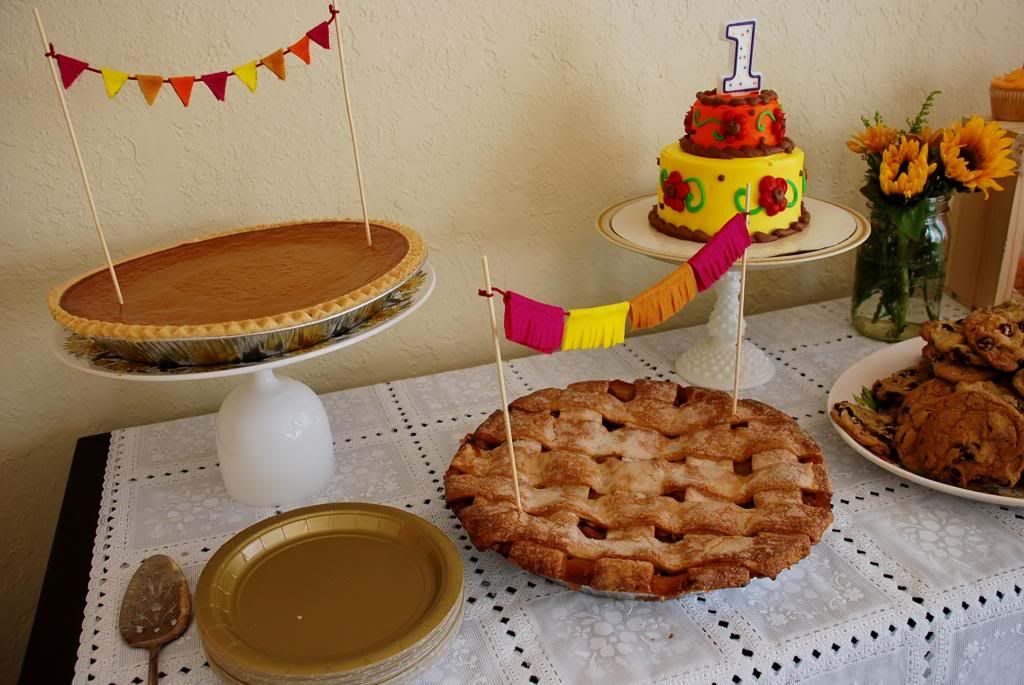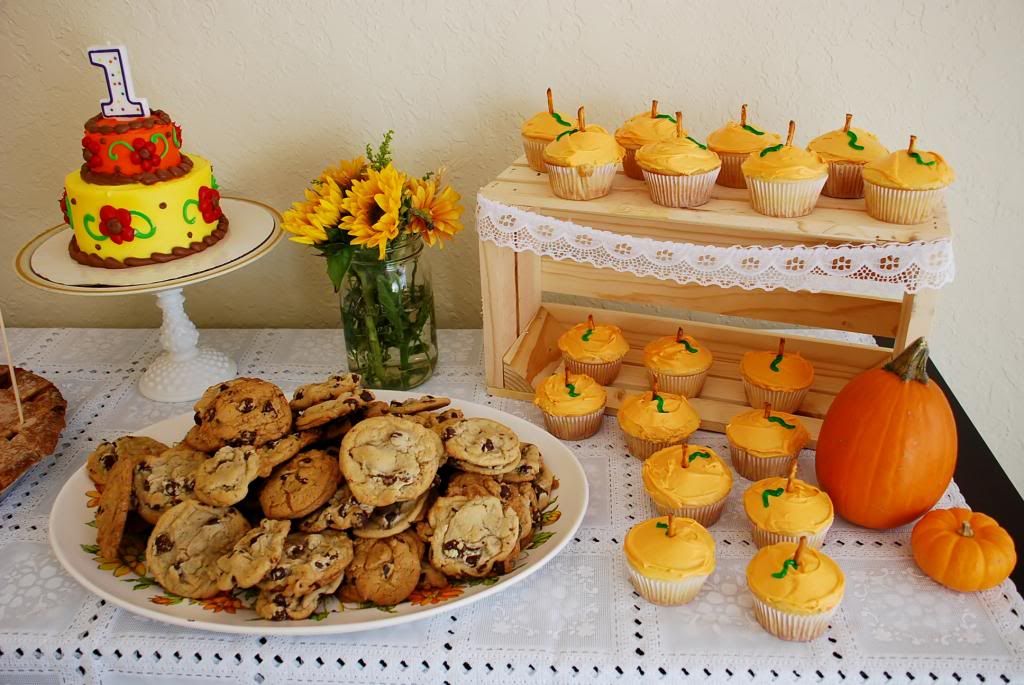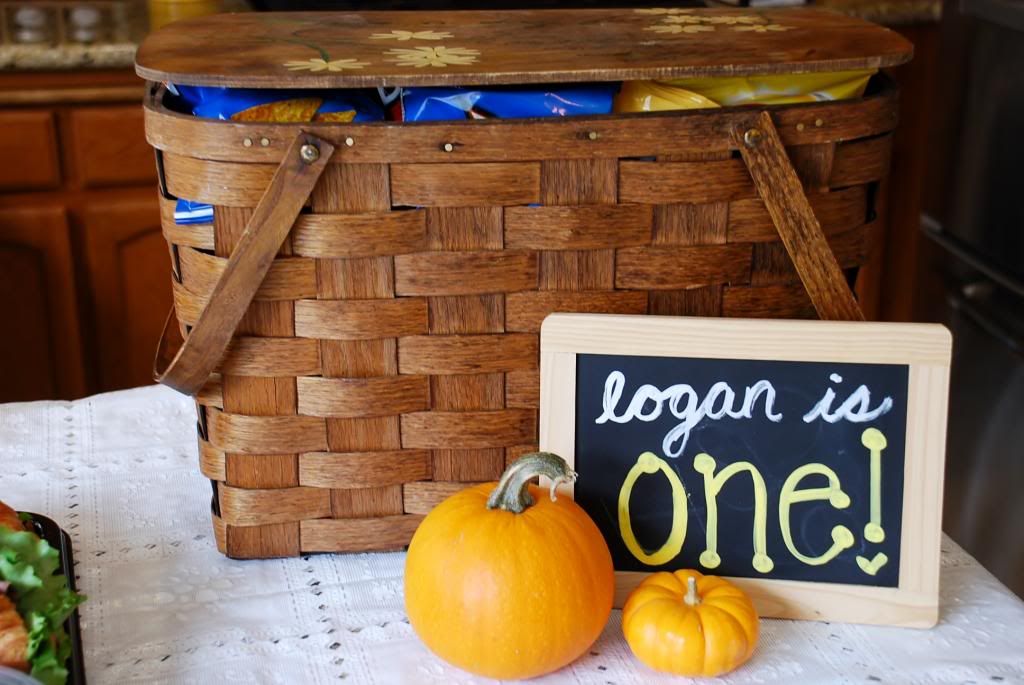 Thankfully, it did turn out to be a really nice day. Logan enjoyed all of her favorite people in one place. I am glad we kept it small in the first place (is twenty one people small?).. it was important to me to invite only the people that are present in Logan's life and not get carried away. Of course she enjoyed her presents, but not so much her cake. She seemed pretty confused as to what was happening and what she should do with it. She poked at it a bit, put one or two bites of frosting in her mouth and licked my finger a few times. She actually ended up having a reaction on her face where the frosting was.. only my child. White people problems.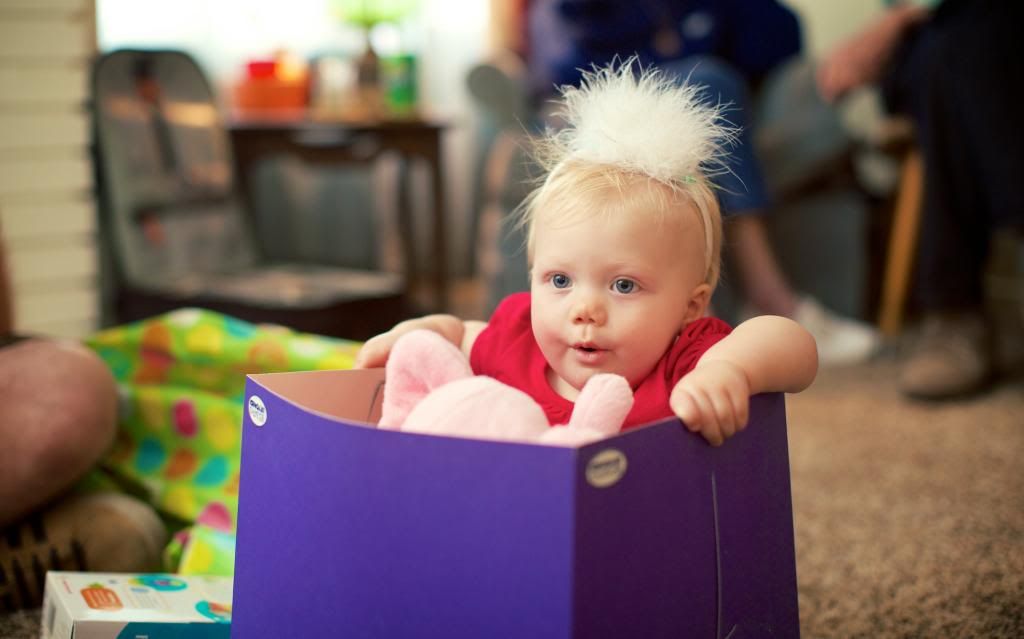 I definitely am happy with the way everything turned out and, of course, happy that everyone (sort of) fit in here. Everyone seemed to enjoy the day, so that's what's important ..not the hours of cleaning afterward, right? I also have a fridge full of pie and cupcakes.. any takers?
Here's to hoping the next year doesn't fly by as quickly!

I love you sweet girl.

xo
-Ali

*last three photos taken by Dallas Sterling*