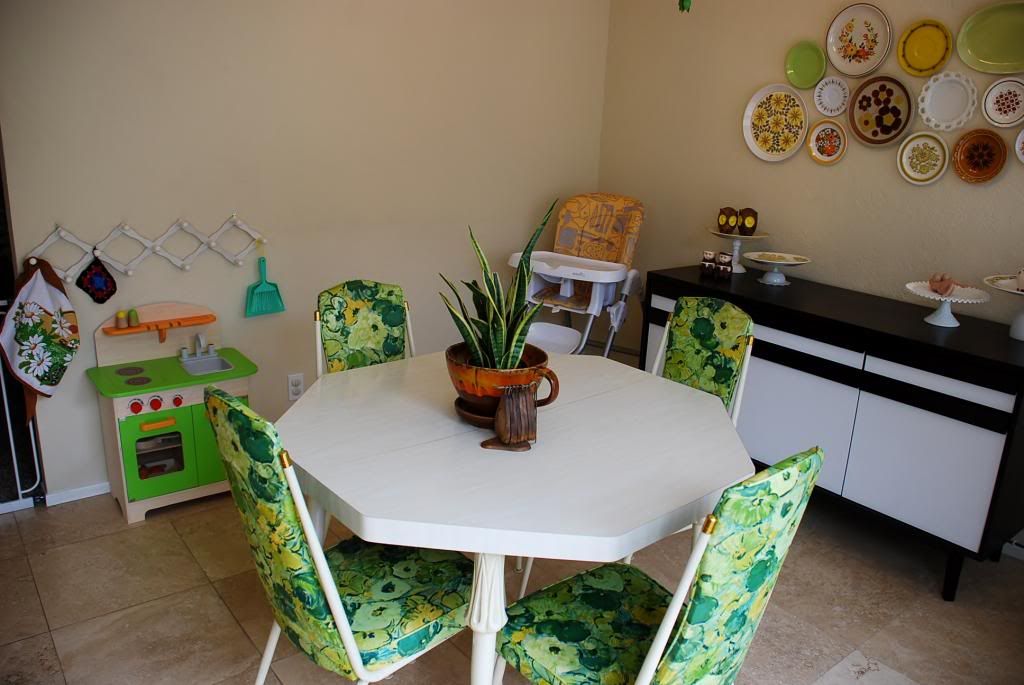 When Logan was just a few months old, a friend of mine came to visit us and she brought along her darling son. He was about a year and half at the time and my friend looked at me as her son was trying to sneak his way up the stairs and said, "Are you ready for this?" As I looked at my blobby newborn, I felt like that rambunctious toddler stage was so far away for us still and I had a hard time picturing Logan running wild and crazy.

Time definitely flew by and before I knew it, my blob of a baby was sitting up, then crawling, then walking, and now running and getting in to everything! I've definitely needed to find ways to keep her entertained while I have something that I need to do. Whether it's showering, laundry, or cooking, I need to be able to have her occupied close to me while getting normal every day things done. I mentioned in this post that I let her watch "Yo Gabba Gabba" while we are upstairs and I'm getting showered and dressed; I don't want a television show to always be the answer to keeping her occupied so I needed to come up with something else for her to do while I needed to be in the kitchen.

I wanted her in the kitchen/dining area with me because the way our house is set up, I wouldn't really be able to see her in the living room from the kitchen. Even though Logan is a bit young to be in to dramatic play, I thought a play kitchen would be a great idea. That way we have it now for her to explore and keep her busy and we also have it for when she's older and actually playing "kitchen".
| | |
| --- | --- |
| | |
| | |
| --- | --- |
| | |
My dad got Logan this kitchen by Hape for her birthday. I love that it doesn't take up a lot of space, but it's still big enough to be a fun functioning play kitchen. It was pretty easy to put together.. I did it myself! She has a ton of food and utensils (thanks to my parents). Right now she mostly runs around with her coveted salt and pepper shakers or dumps everything out to dance around her mess on the floor. Hey, whatever keeps her busy for a while so I can get meals prepared!

I recently put up a vintage accordion peg rack above the play kitchen so I could hang a little crochet hot pad and a broom and dust pan I found at Target in the dollar bin. Logan loves to help dust (seriously) when we're doing chores on Saturday morning, so the dollar hand broom set was a total score. There's a lot of pegs to hang from still so we will be able to acquire lots of kitcheny things over time; I'm glad it will be organized and most of all, within her reach.

This little kitchen area of her own has definitely been helpful in keeping her entertained while I am busy cooking, but mostly I love it because I am excited to watch her play skills develop. Soon she'll want to cook her food in her kitchen just like mama does. I am looking forward to all of the pretend meals she'll prepare for me!

xo
-Ali

**these photos were taken before my camera lens broke**