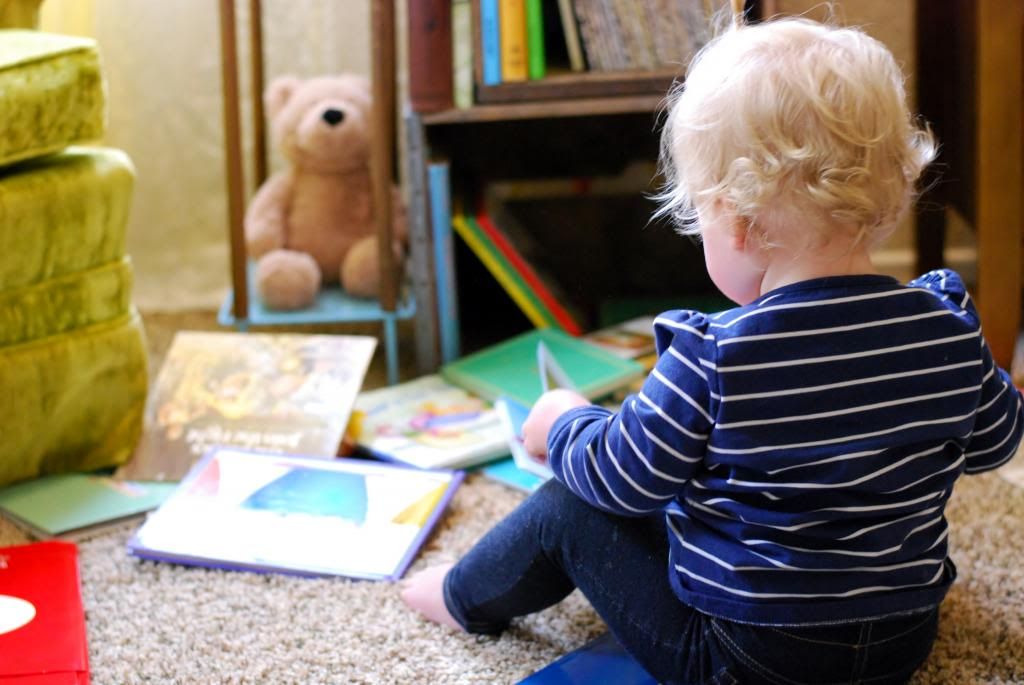 This girl is all about books.. she has been for a while now. She loves nothing more than to sit in your lap and have you read her book after book. Even if Rory and I are busy with talking or household chores, Logan will get a book out and sit down in her reading nook to read to herself. I love the way she turns the pages and "reads" them (she actually babbles at each page like she's reading them aloud to herself.. that's a memory I always want to hold on to).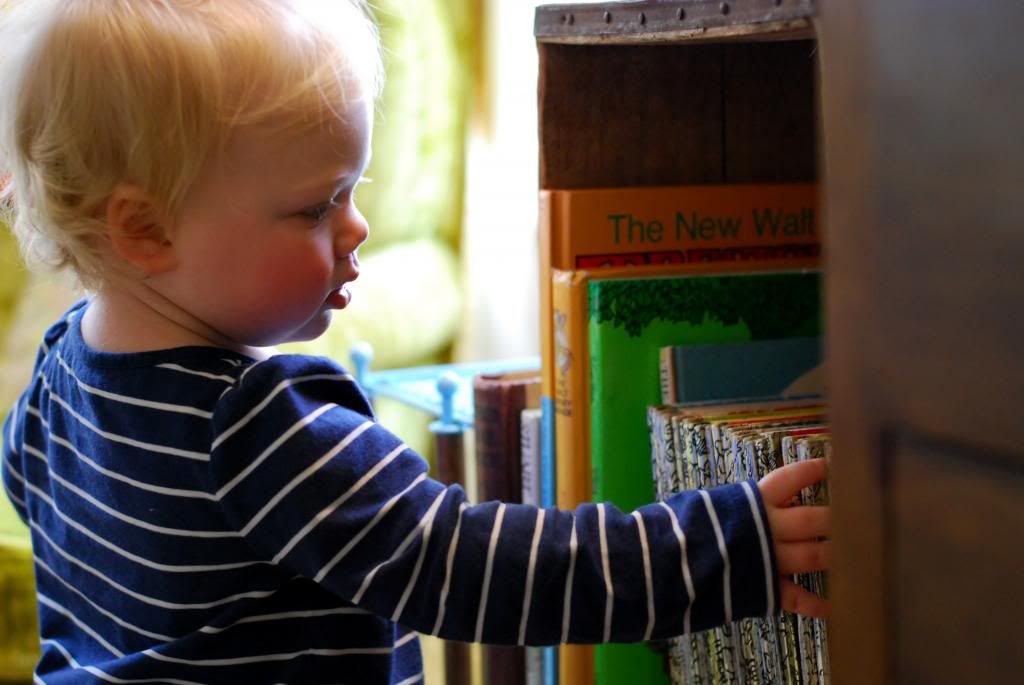 - Dear Zoo It's the thirty year anniversary of this book! We actually discovered it at our local library and I purchased it for her a few weeks later when I stumbled across it at Target. She loves flipping down each "animal container" to see who's hiding behind.

- Goodnight Gorilla This book doesn't have many words in it, but Logan talks throughout the whole thing. Since there's not a lot to read, Rory and I tell her what's going on on each page.. a lot of "uh oh! what's that gorilla doing!?"

- Tickle Time I have to admit, I wasn't too thrilled when we received this book as a gift before Logan was born. I had read them while I was a nanny and I found them to be sort of obnoxious; Logan can't get enough of it! The way it reads is like a song, so she'll start dancing as soon as she hands me the book.

- Goodnight Goon I love this parody of "Goodnight Moon". We read this one several times a day and it's our go to for a bedtime story.

- Brown Bear, Brown Bear, What Do You See? Another book that's an all day every day favorite of Logan's. She likes to slide the inserts in the pages back and forth to discover what animal is coming up next. I really like this book because we're naming colors and animals.

- Little Owls Night I had never heard of this book until my dad and step mom bought it for Logan. It's a cute little story about a baby owl and all the things he comes across in the night forest. There's not a lot of words on each page so it's a great read for a little toddler who likes to flip pages quickly!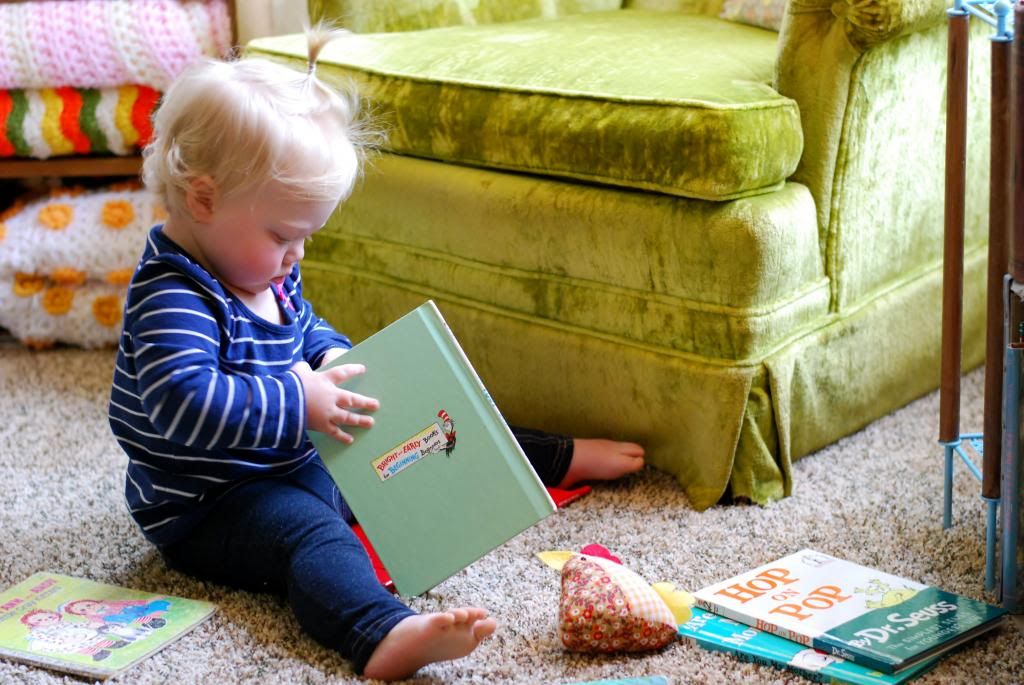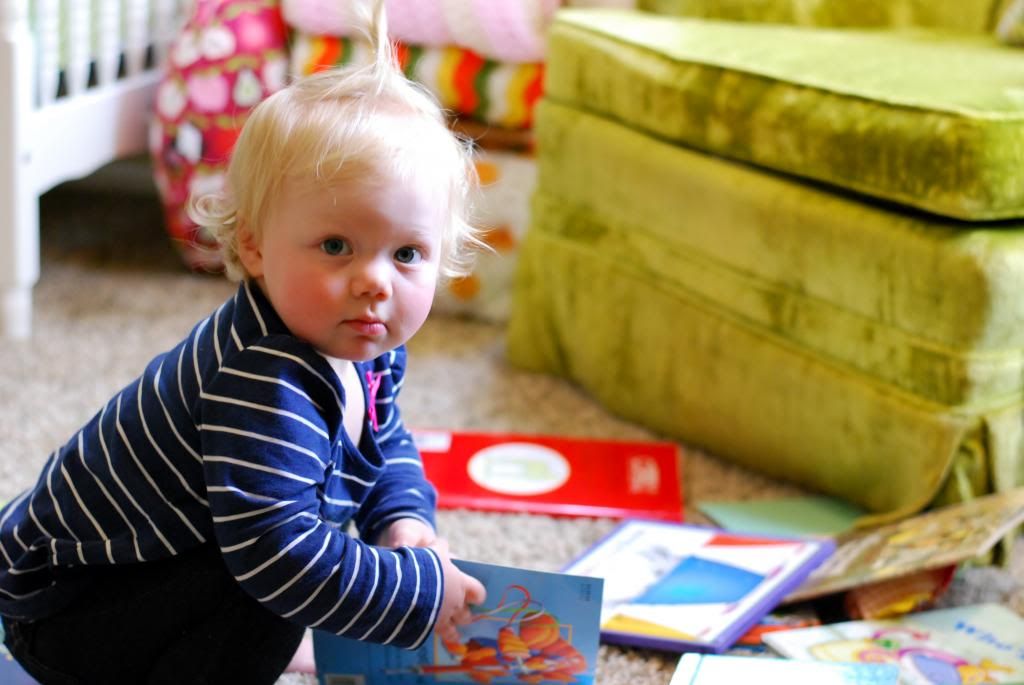 You can see some more of Logan's favorite things here.

Feel free to share some of your toddlers favorite books in the comments. I'd love to see!

xo
-Ali