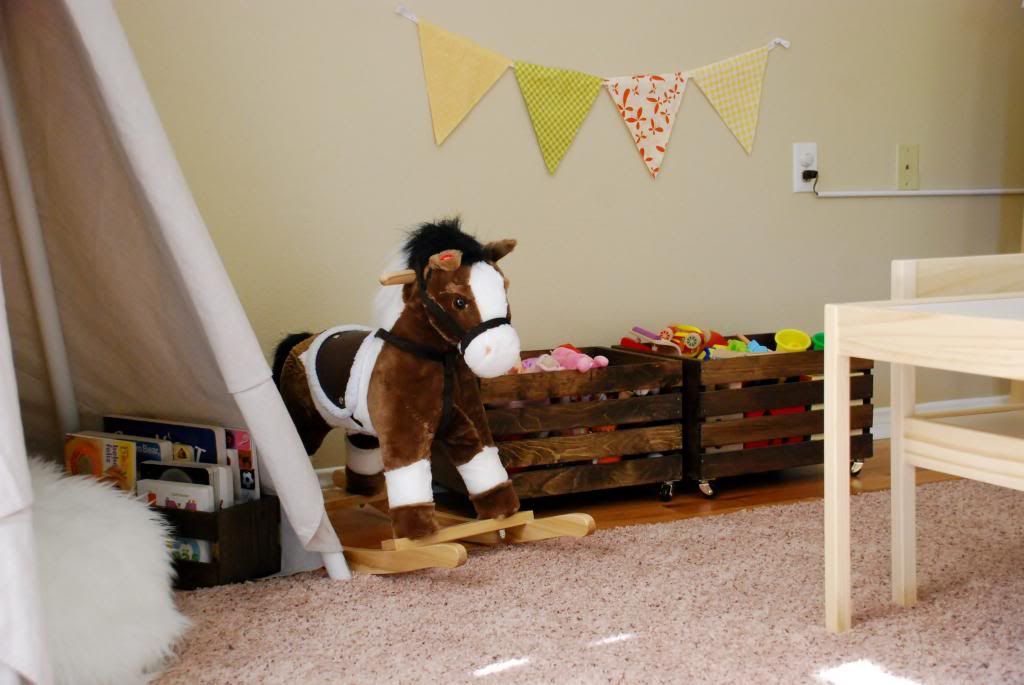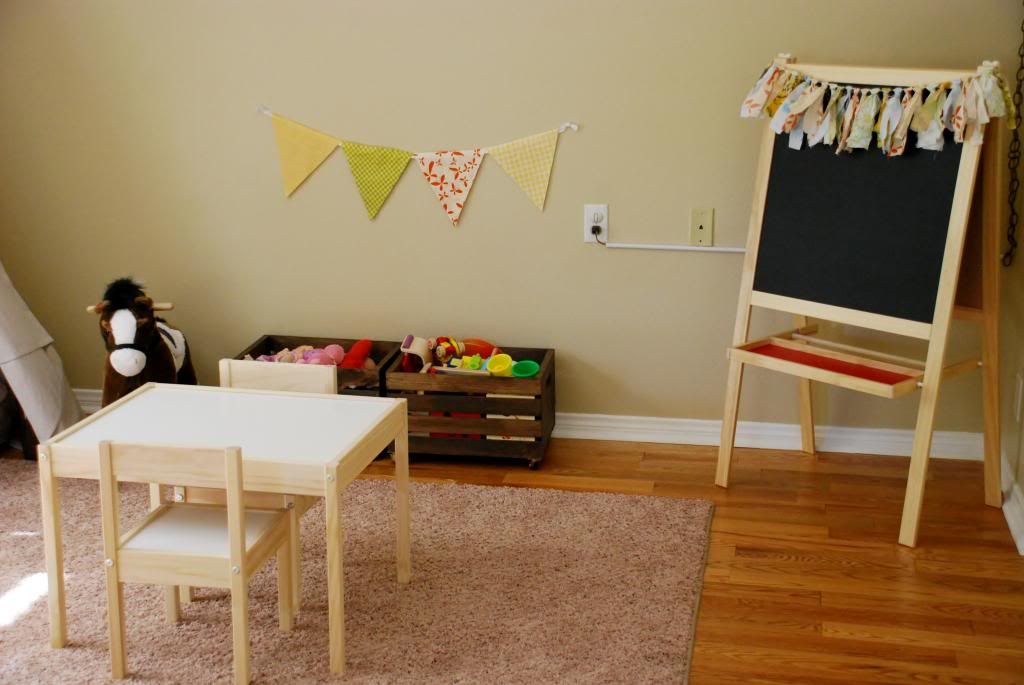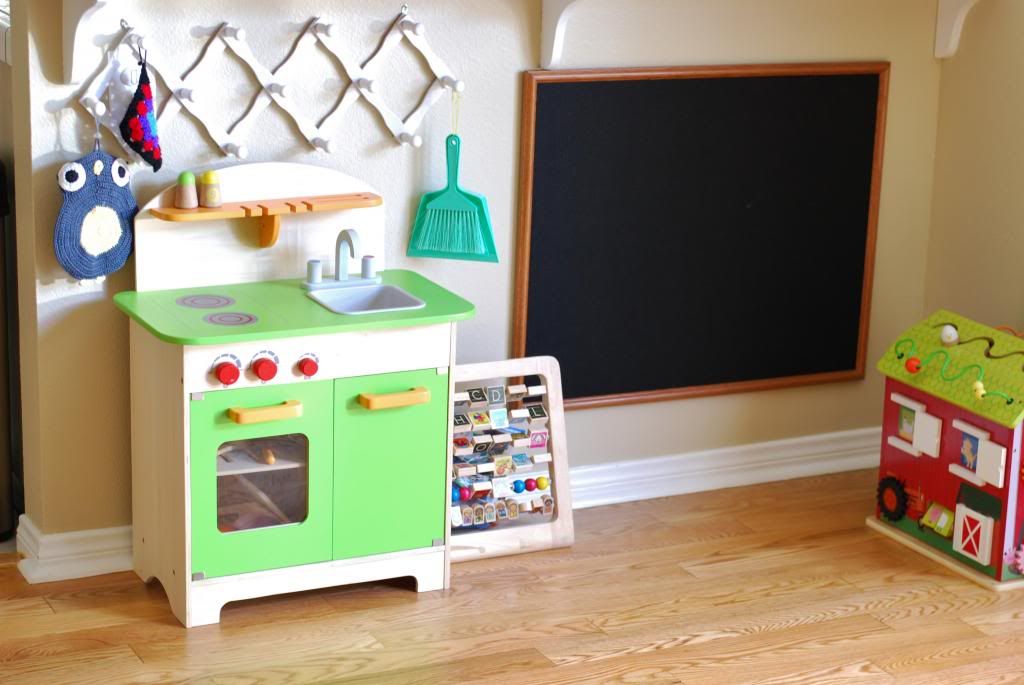 Our new house is the most spacious home we have ever had. When we were settling in and giving each room a purpose, it was decided that this big space off of the kitchen would be Logan's play room. We have a formal dining area on the other side of the kitchen near the living room that I originally thought would be Logan's playroom, but the room it ended up in made more sense as the days went on. It is it's own space... there is no interference with the adult living room or dining room, there is direct access to the backyard; the playroom was meant to be there.

Everything from her old playroom fit perfectly and there was even some room to grow.
The easel and table are new additions from Ikea; I wanted her to have a space to sit and do sensory play. I didn't really have an area for her to play with play-dough or color with crayons (we keep the painting outdoors)
so when I saw the toddler table, I knew it'd be great for the space. We are planning on painting the plain wood to add some more color to the room... just need to settle on a color (decisions decisions).
Logan has so much space to play in this room... I tried to capture how big the space actually is, but with the sliding door right there, I had too much glare and that doesn't make for pretty photos.

Her favorite thing to do lately is hide in her tee pee.. if Rory or I are chasing her to wash her hands or go to bed, she runs straight to her little hideout, buries her face in the pillows and starts giggling uncontrollably.

We spend most of our time when we're at home in this room and there's plenty of space for all three of us to interact and make memories.

xo
-Ali



**the large framed black board on the wall next to her play kitchen used to be a chalkboard but I covered it in felt and it's now a flannel board.**