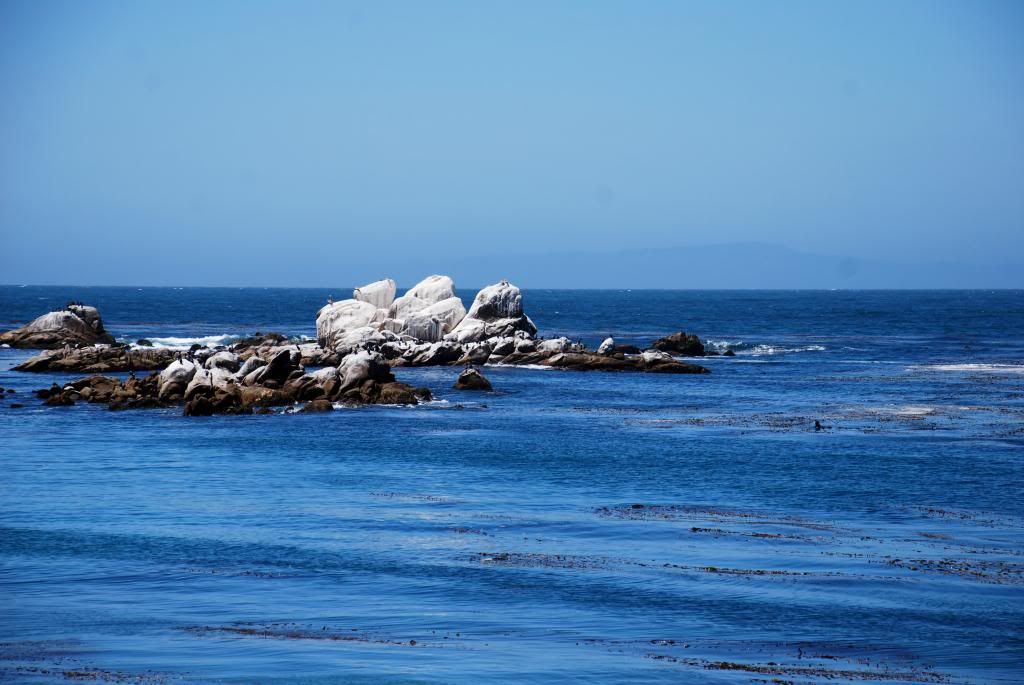 | | |
| --- | --- |
| | |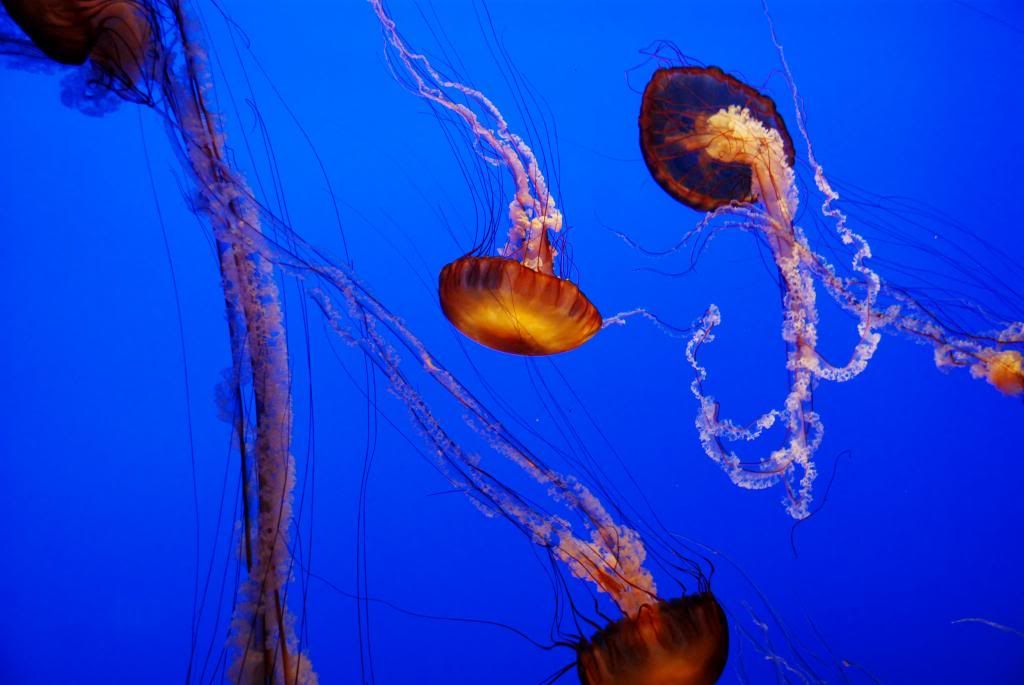 Thursday we drove up the coast to the Monterrey Aquarium; it was gorgeous. The aquarium was pretty packed for a Thursday afternoon, but I suppose most everyone is on vacation right now so I should have expected that. Logan did so well on the drive up but had a minor meltdown right when we got to the aquarium; it was lunch time, she'd been in the car for hours with no nap... it was not surprising. She mostly lounged in her stroller with Winston (her stuffed pig) in hand and a pacifier in her mouth, but every so often she'd say "Fish! Oh! Turtle! Look!", so I know she enjoyed it (as tired as she was).

After a few hours at the aquarium, we ate some lunch at Bubba Gump's water front restaurant and hit the road for another hour and a half to visit my dad and step mom in the San Jose area. It was a really great weekend full of family, surprise visits, vintage goodies, the garlic festival, and one really good Boston Cream Pie worth mentioning.
I had my camera with me, but didn't bring it to the festival because I was afraid it'd melt in the 105* weather (yep.. not a typo. It was really that hot.); I also was just trying to enjoy being
on vacation so taking pictures was not at the forefront of my mind.

Having a four day break with my family was just what we needed to feel like we "escaped" reality for a bit, but there's nothing like coming home and sleeping in your own bed.

xo
-Ali