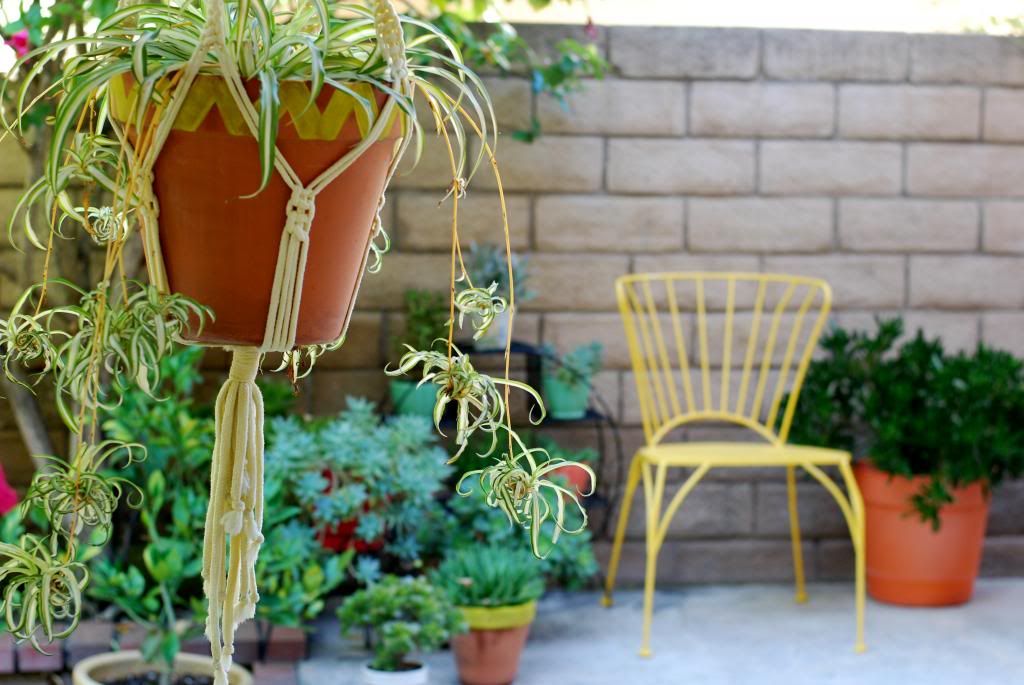 When I came to this house for the first time, I was blown away at the size, the hardwood floors, and then I saw the backyard. I imagined Logan playing.. really playing out there. I imagined painting and playdough and water play and running in the grass area that was bigger than our former yard!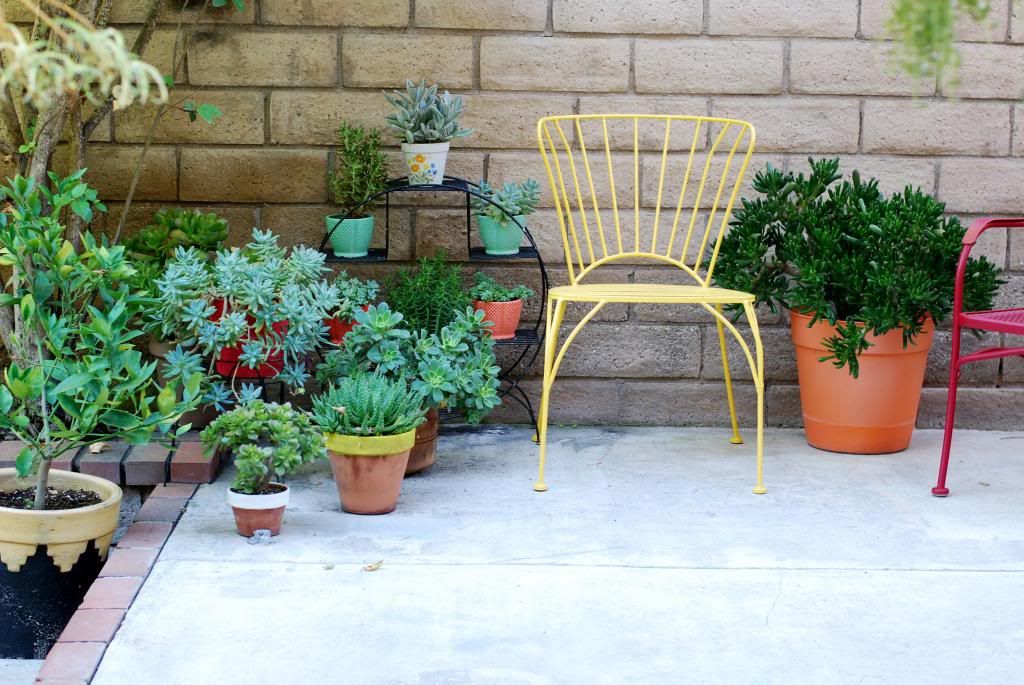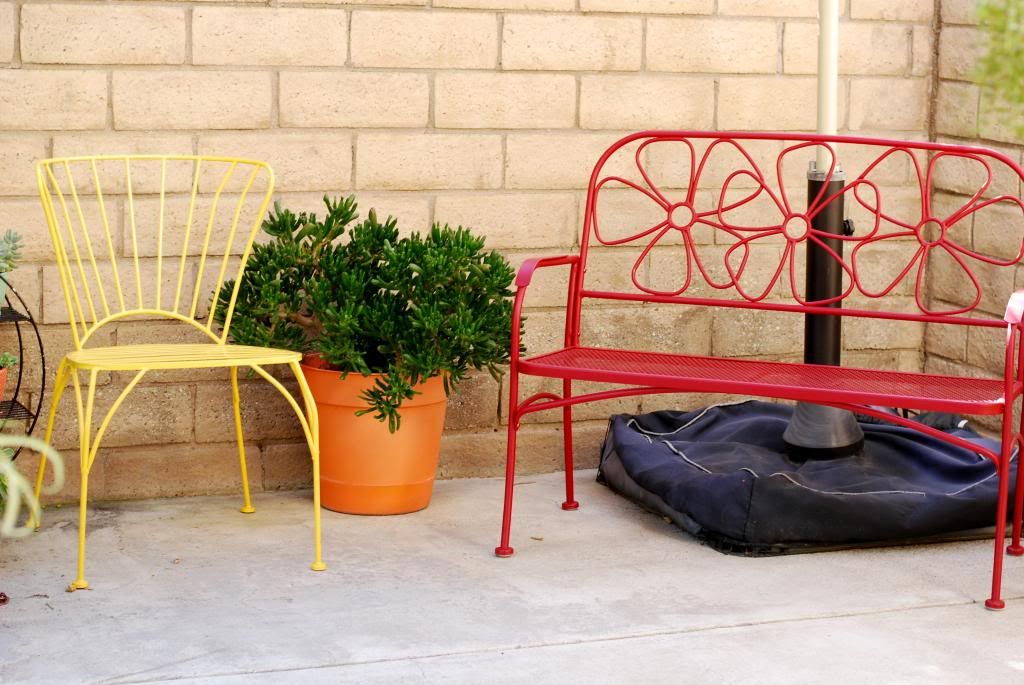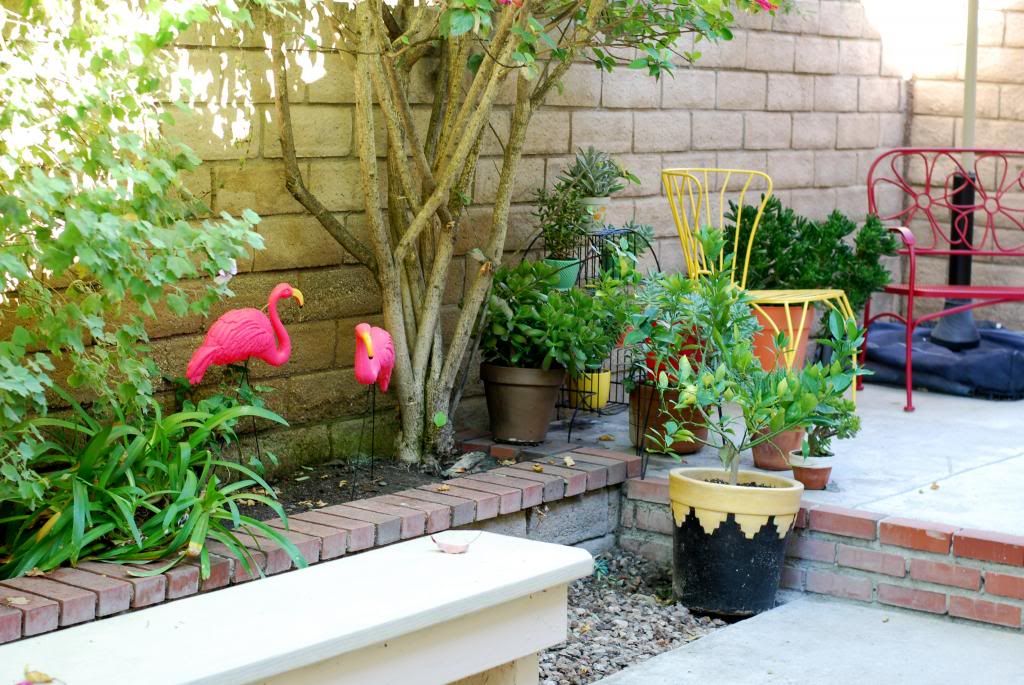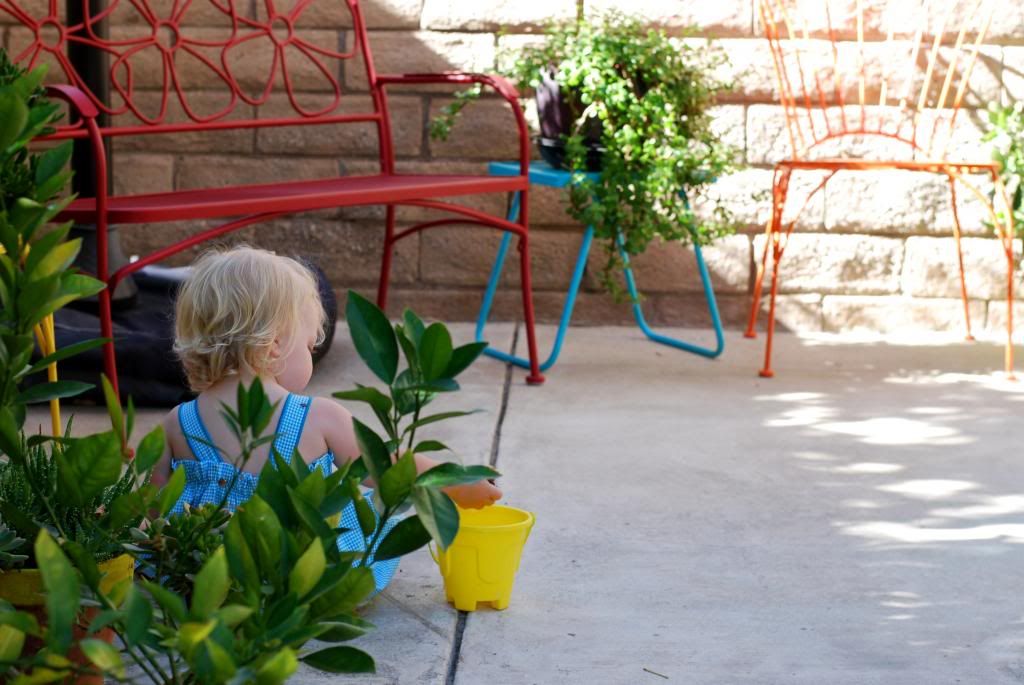 Here we are, fully settled in to our home and our awesome backyard.. our real backyard. Not a courtyard or a side yard or a pass through from the house to the garage; a real yard. Rory and I scored a few weekends ago with some new patio furniture. We found the bench at Lowe's for 50% off (and an additional 10% because it was the display one) and we found the two chairs at World Market for 50% off the same day! I gave our little Target side table that I've had for years a makeover with a can of spray paint that we had in the garage and voila.. a bright and vibrant seating area. I joked and told Rory that whenever people come over we should say, "This is our patio, sponsored by Skittles." I love that this space is a rainbow of colors.. it's happy!
| | |
| --- | --- |
| | |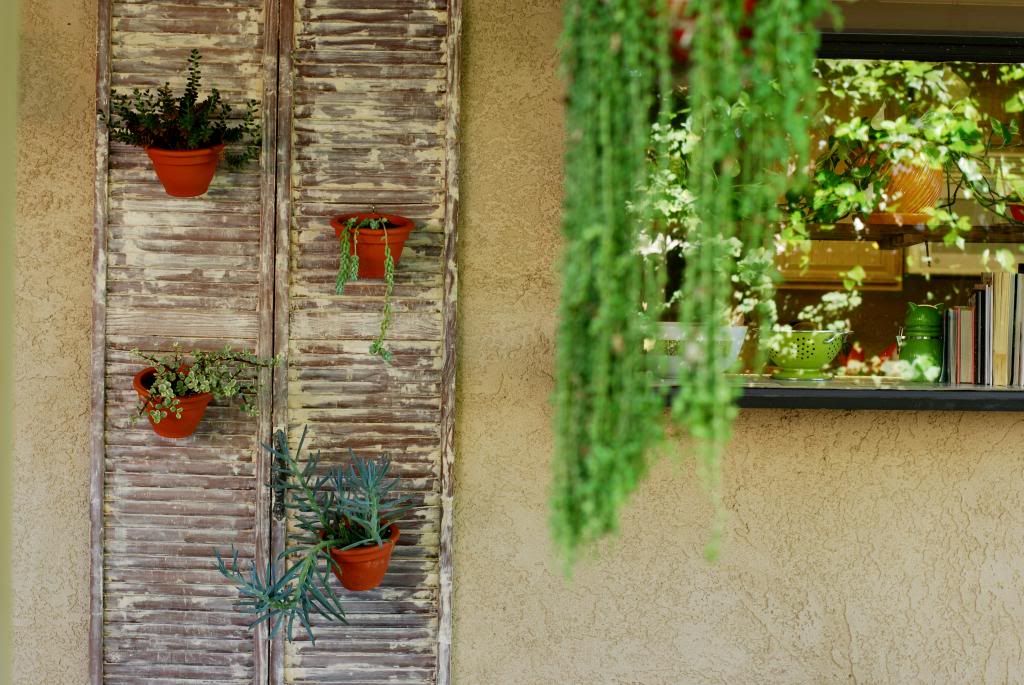 | | |
| --- | --- |
| | |
I brought twenty eight out of my formerly sixty three potted plants with us to our new home and they all are thriving here; the sun was so harsh at our last place and we get some beautiful shade from the hibiscus trees in the patio area here that they seem to be pretty happy with. I love having this lush space; there's nothing more peaceful to me than taking a few moments to go outside and water all of my plants.. I am so happy to have this little getaway right outside.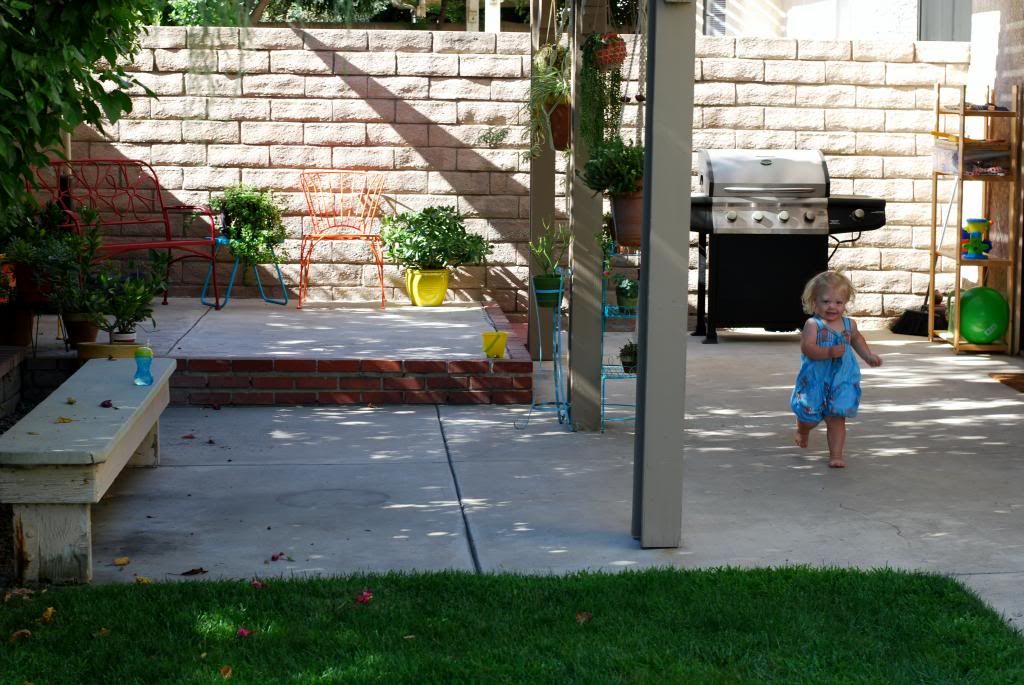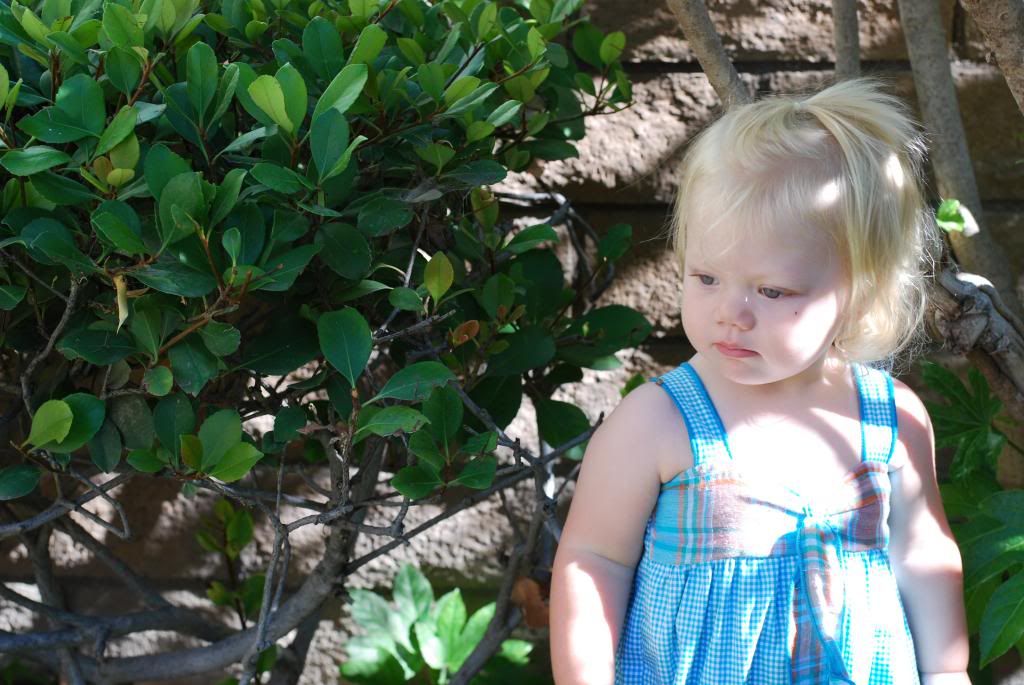 We've already made some great memories in our yard and we've only been here since the end of June! Rory and I reflected on that the other day, "we've only been here for seven weeks!" It feels like we've always been here, like we belong here; this is our home and it feels so sweet.
Each week day, Logan and I go outside after her nap and we play. We play in her little wading pool, we play with the playdough I made for her, we water the plants together, we draw with chalk, we paint, we dance, we run.. we make the most out of our space and we enjoy it.

xo
-Ali