Hip Hip HOORAY!! Summer is almost over!
Summer coming to an end means better weather and most importantly, kids are going back to school! Though I don't have a child in school, I look forward to other peoples' kids going back because it makes outings so much easier and nicer; I can find parking easily and all of the places we go to play are not flooded with a bunch of camp kids.

This Summer was a hot and grotesquely humid one; I think Southern California got confused and wanted to be Florida for a while. We maybe had three days of "June Gloom" and a few sprinkles of rain; I am ready for the cold (the California cold). I am ready for fires in the fireplace, I am ready for the holidays, I am ready for hoodies, and I am ready for warm socks.

Logan's closet is packed full of rompers, short sleeves and shorts right now.. I am ready to put in some leggings and cute cardigans!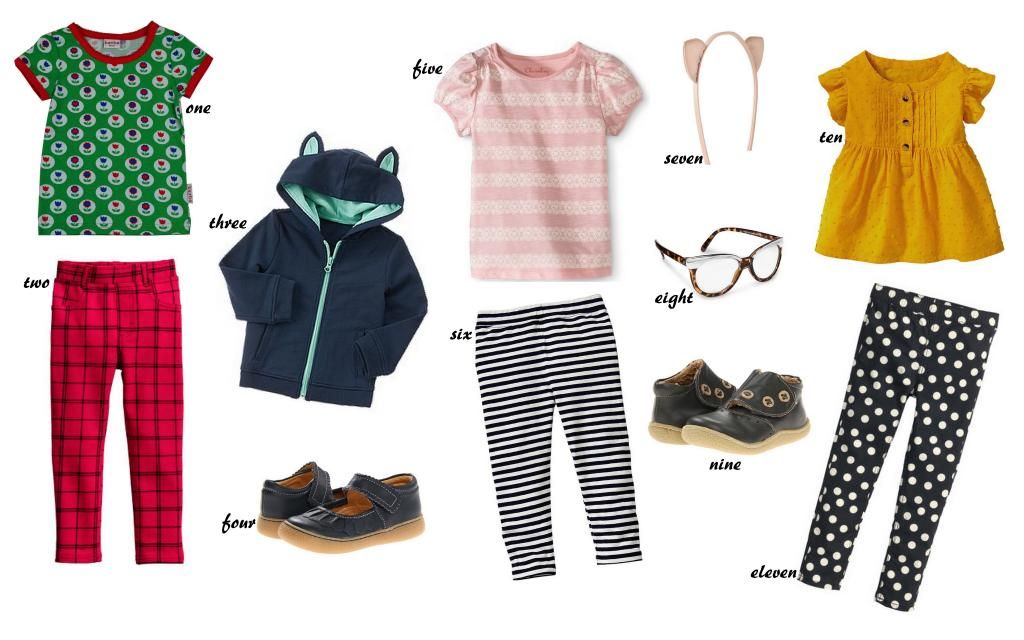 one: flower tee shirt at Retro Kids // two: red treggings at H&M // three. critter hoodie at Crazy8 // four. livie&luca navy ruche flat at Zappos // five. lace striped tee at Target // six. striped skinny leggings at Baby Gap // seven. cat headband at Baby Gap // eight. tortoise print fashion glasses at Target // nine. livie&luca London boot at Zappos // ten. swiss dot flutter top at Old Navy // eleven.
polka dot treggings at H&M


I am also ready for my electric bill to be cut in half. Running the A/C for a few hours in the afternoon is pretty expensive!

xo
-Ali