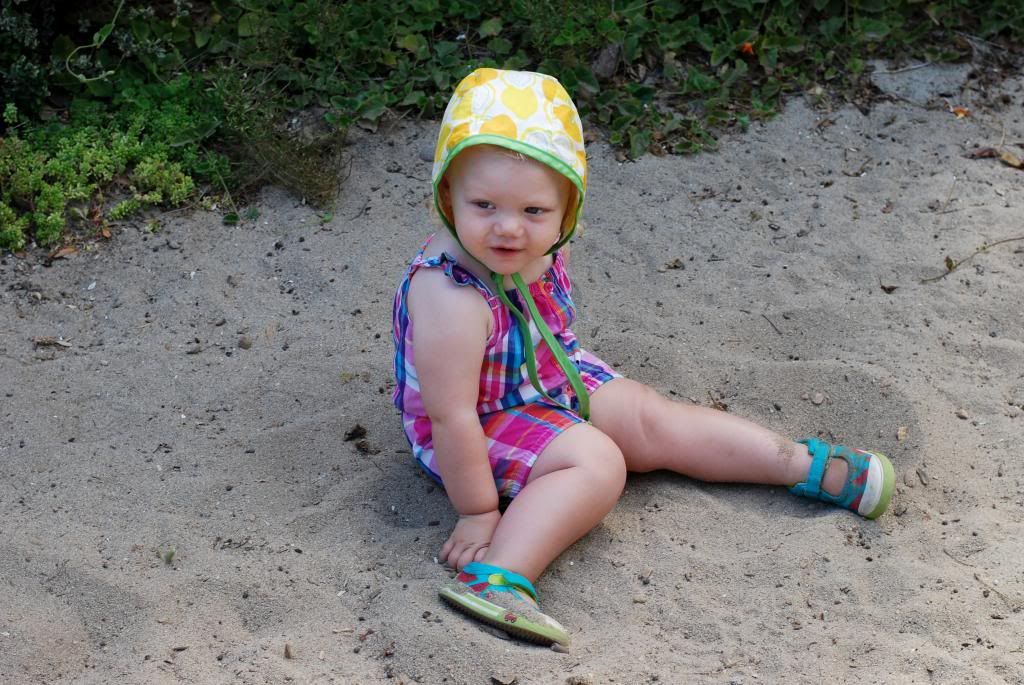 Simi Valley is definitely not as full of adventure as Santa Barbara or downtown Los Angeles may be, but we do have a few little gems here. There's a botanical garden in the neighboring town with a Kids Adventure Garden that I have been wanting to take Logan to for a while. We finally got to go with a few members of the tattooed mom group I started a little over a month ago! This garden is free to enter and has some sweet little play areas that lead in to nature trails.

It was an odd humid day here; clouds and scorching sun.. needless to say we were all dripping sweat. Despite the arm pit sweat stains, the constant wiping of upper lips, and flushed faces, we had a great time with friends.

Logan stayed at the tea party play space the longest.. it's so fun to watch her pretend. She started doing that at home a while ago too; pretending to feed us and her toys food from her play kitchen. She and her friends poured tea for each other and shared an eccentric banquet of play tacos, lettuce, and watermelon.

One we got down to the nature trails, it was much cooler; we reveled in the shade of the Oak trees, dads hopped along rocks peeking out of the creek with their little ones, they chased toddlers across bridges and prevented curious hands and feet from touching poison oak.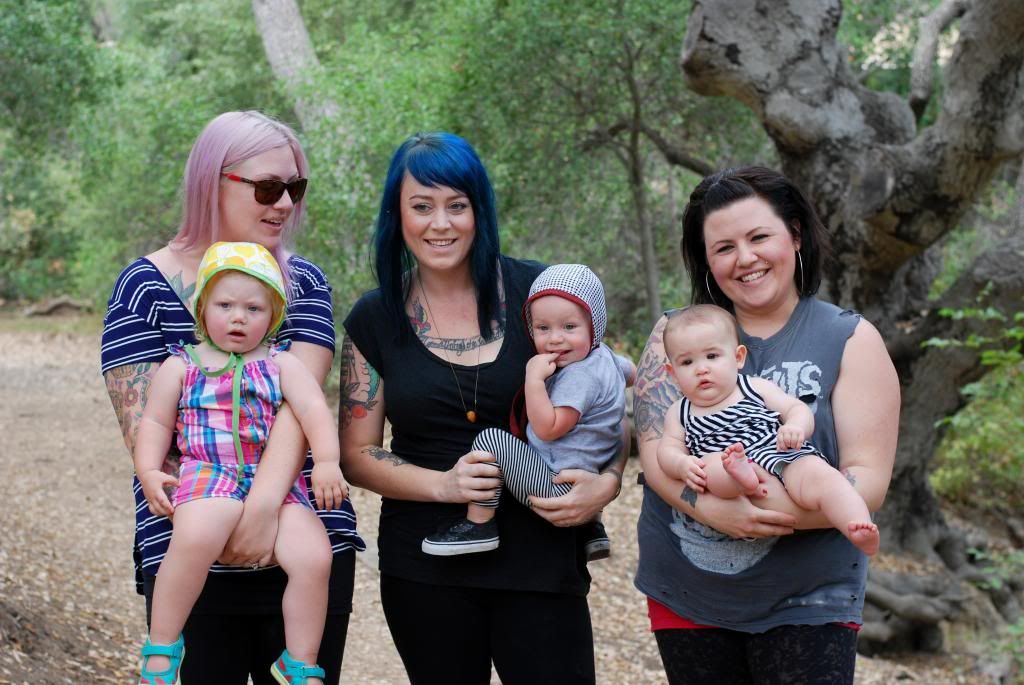 | | |
| --- | --- |
| | |
September, October and half of November is holding lots of busy weekends for us. I'm so glad we got to have this past weekend to be adventurous with good friends. More often than not, I feel like my calendar is always going off, alerting me of all the events I've typed in there so I won't forget. I look at my calendar and feel overwhelmed with always having to be somewhere and having to take my little family away from our routine.. I am grateful for the family and friends we get to see (not so much the appointments we have to go to), but sometimes it's nice when we have nothing to do.

I hope you're all having a lovely Monday!

xo
-Ali