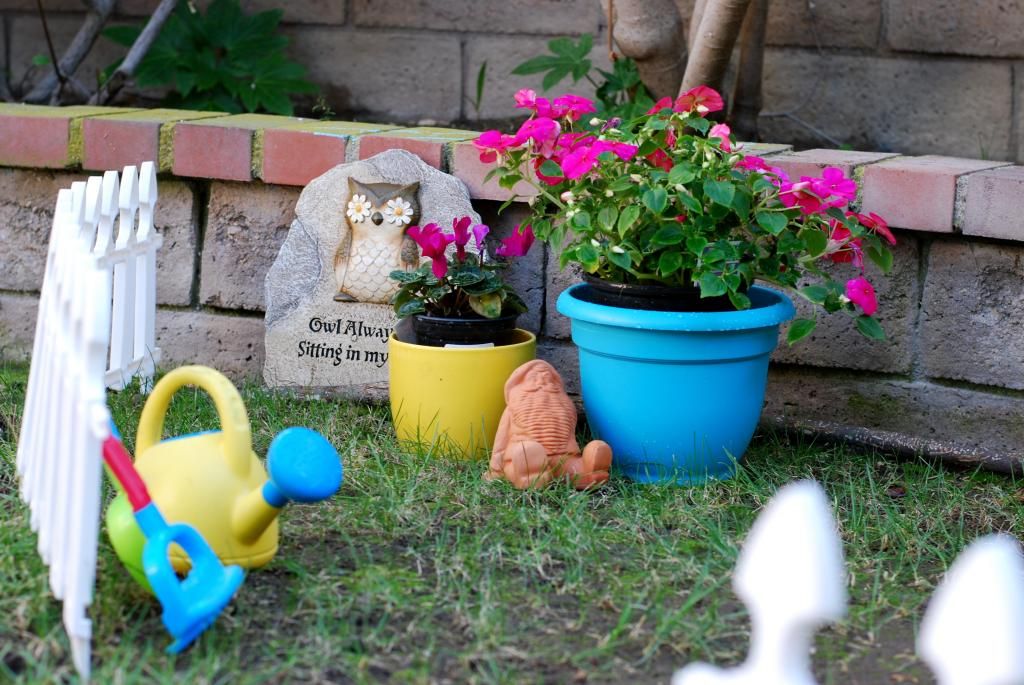 | | |
| --- | --- |
| | |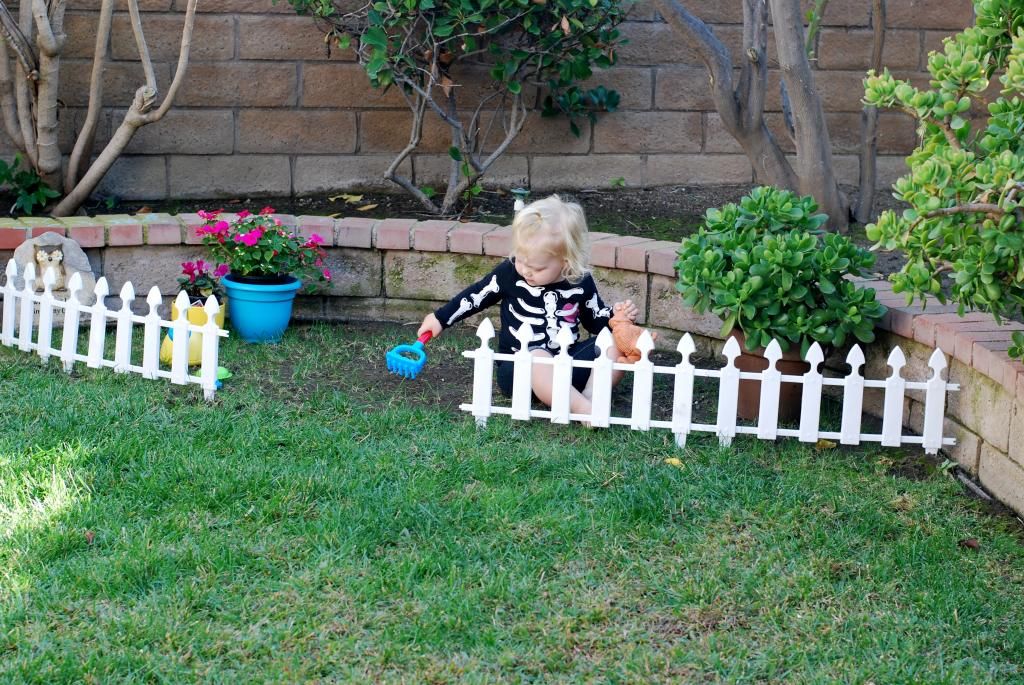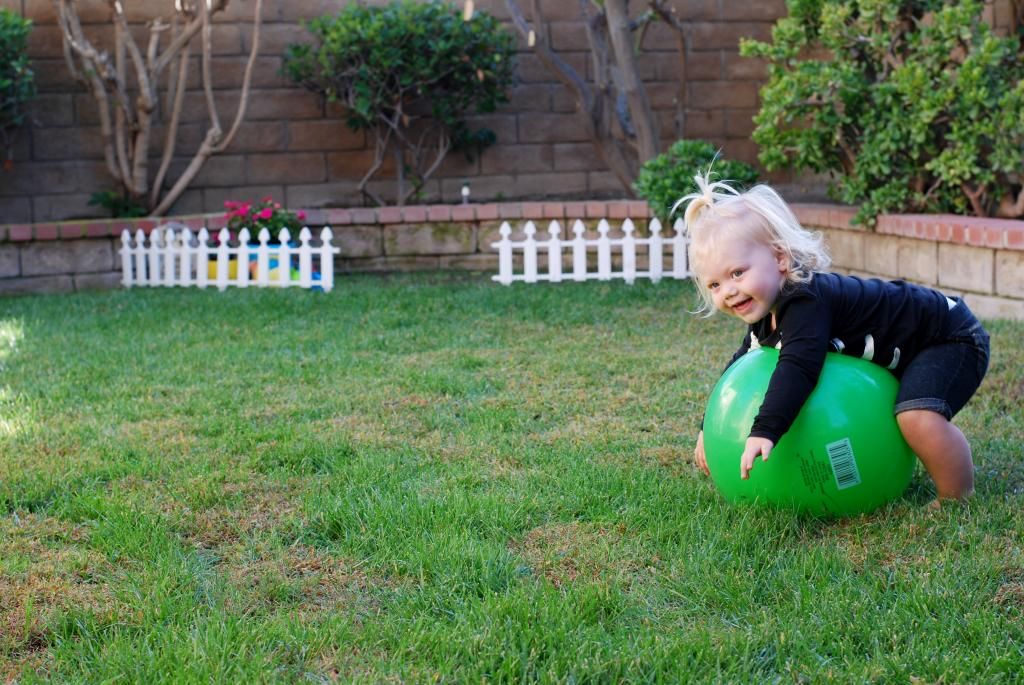 You may remember when we were living in our last rental what nightmares we encountered with
the little backyard
; there was the mess, the dead cat in a garbage bag, the sod failures, the lavender failure, the overall failure of it all. Thankfully, we're in a rental now with a
great backyard
with no dead cats to be seen! The one problem area that we have is at the very end of the grass where it just won't grow; the gardener says it needs a sprinkler but it always seems to be wet, so who knows!? It may be the amount of shade from all of the tall trees and shrubs we have in that corner. Rory and I thought about building a bench and putting some potted plants around it to give that dirt patch some life, but after seeing some cute toddler gardens on Pinterest, I decided to go that route. I liked the idea of Logan having her own flowers to take care of and playing in the dirt is a sensory necessity!
I got some cheap plastic flower bed borders from Lowe's, two annuals for her to water, I put some garden decor I had lying around in there along with her watering can and some gardening tools... done. I am kind of dying over
these mini flamingos
and may need to get them for her little space.
She had a lot of fun in there for its first run yesterday and I'll be scouring Pinterest for any more ideas to add to her little garden. Do you have any?
xo
-Ali