There's not much that we need for baby girl number 2, but if you've been reading along for a while then you may remember this post about my "baby registry uh ohs". We are still in need of an infant bath tub, some new swaddles, and a few clothes because we have wintry infant clothes from our late November baby and need a few lighter options for our Spring baby.

On my registry for the little miss is: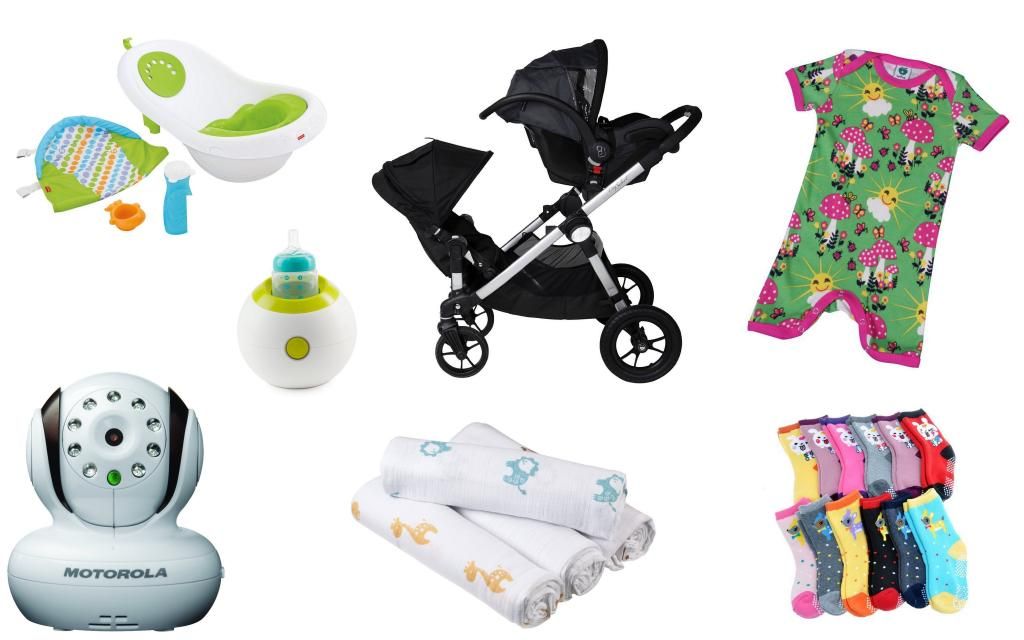 Bath: Fisher Price 4 in 1 Sling 'N Seat Tub - this tub has really great reviews and it's versatile. I thought I'd like the collapsible Boon bath tub, but it's pretty expensive and doesn't seem as supportive as this one.
Swaddlers: Aden & Anais Swaddle Plus Blankets & Ergo Sleep Tight Swaddler - we currently have some Aden and Anais blankets but they are too large for swaddling. We need this smaller version to be able to properly burrito our baby. For nighttime, we used the Woombies with Logan and they seemed to work, but this Ergo swaddler looks like a better option. Even though we kept sizing up, Logan always seemed so squished in the Woombies. I like that this Ergo swaddler is tight up top and more lose around the bottom as the purpose of swaddling really only is to try and keep their fall reflex (aka flailing arms that wake them up) in check!
Feeding: Boon Orb Bottle Warmer - we went through many different bottles with Logan and eventually settled on the Playtex Ventaire which we will use for Wesley if she ends up being bottle fed. There is a plastic seal on the bottom of the bottle which makes the bottle itself not suitable to stick in a warmer, but we used Medela breast milk containers to warm up Logan's formula in a mini crock pot; which eventually got super gross with hard calcium build up where the water level was. The little crock pot was impossible to clean and had a weird smell to it and we actually had to throw it away. We're definitely going to need an actual bottle warmer this time.
Gear: Baby K'Tan Carrier - guys, wraps terrify me. So much fabric! This carrier looks pretty damn genius and looks really convenient and comfortable for those first few months. I did sell my Ergo and bought a Lillebaby in hopes that a forward facing option will help us stick to baby wearing (Logan hated it).
Apparel: Obsessed with this Finn & Emma romper. Mademoiselle Papillon is one of my favorite random finds on Amazon and I love their little "all in ones". Zutano always has really fun prints like the one on this circus romper. One thing I didn't have (and needed) for Logan was infant socks.. love these and these. And baby Gap does it again with this floral one piece. I could buy everything at this store, but I'm smitten with this Cheery Day romper at IttiKid.
Boring Necessities: this camera to add to our existing system. This double stroller. These burp cloths.


**all grey text are clickable links for reference if you're interested in researching the products for yourself, friends or family members with babies on the way!**

xo
-Ali