Saturday, June 6th at 1:01 in the afternoon, our sweet Wesley finally decided she was ready to meet her family. She was an easy and quick delivery (two contractions and three pushes that had her out in less than ten minutes) and is an easy and sweet baby. She sleeps well, she doesn't really cry... she is the exact opposite of what her sister was like as a newborn!
We've been taking it easy over here in the Mellin house since Wesley's arrival and are happy to just be getting to know each other. Logan has reacted just as I thought she would to her new baby sister; she is helpful and sweet but totally not interested. Logan is thrilled to get diapers, bottles, blankets, and likes to play the piano for Wesley if she "needs cheering up", but when you ask her if she'd like to give Wesley a kiss or would like to hold her, she says "Uh, no thanks."
Perhaps once Wesley gets a little more interesting, Logan will want to interact with her.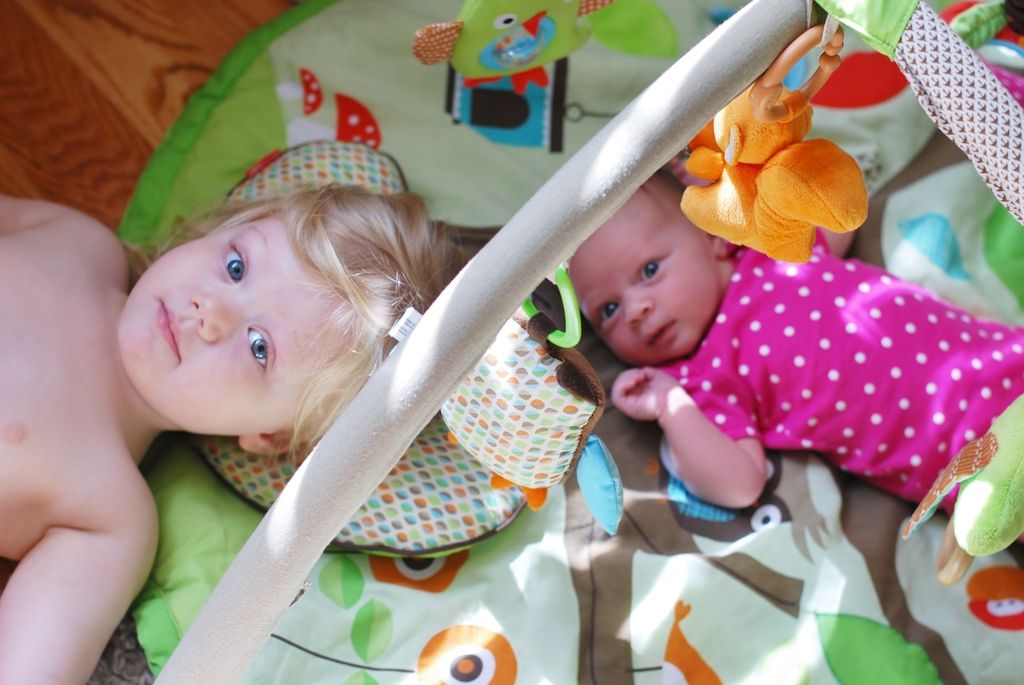 I feel so grateful during this postpartum period as opposed to how I felt after Logan; it's such a world of difference. I have recovered much quicker, Wesley is breastfeeding better (even though I'm not making much), and there's no sign of gastrointestinal issues in baby; we're all feeling comfortable and happy. I'm able to enjoy my kids right now and it's the greatest feeling.